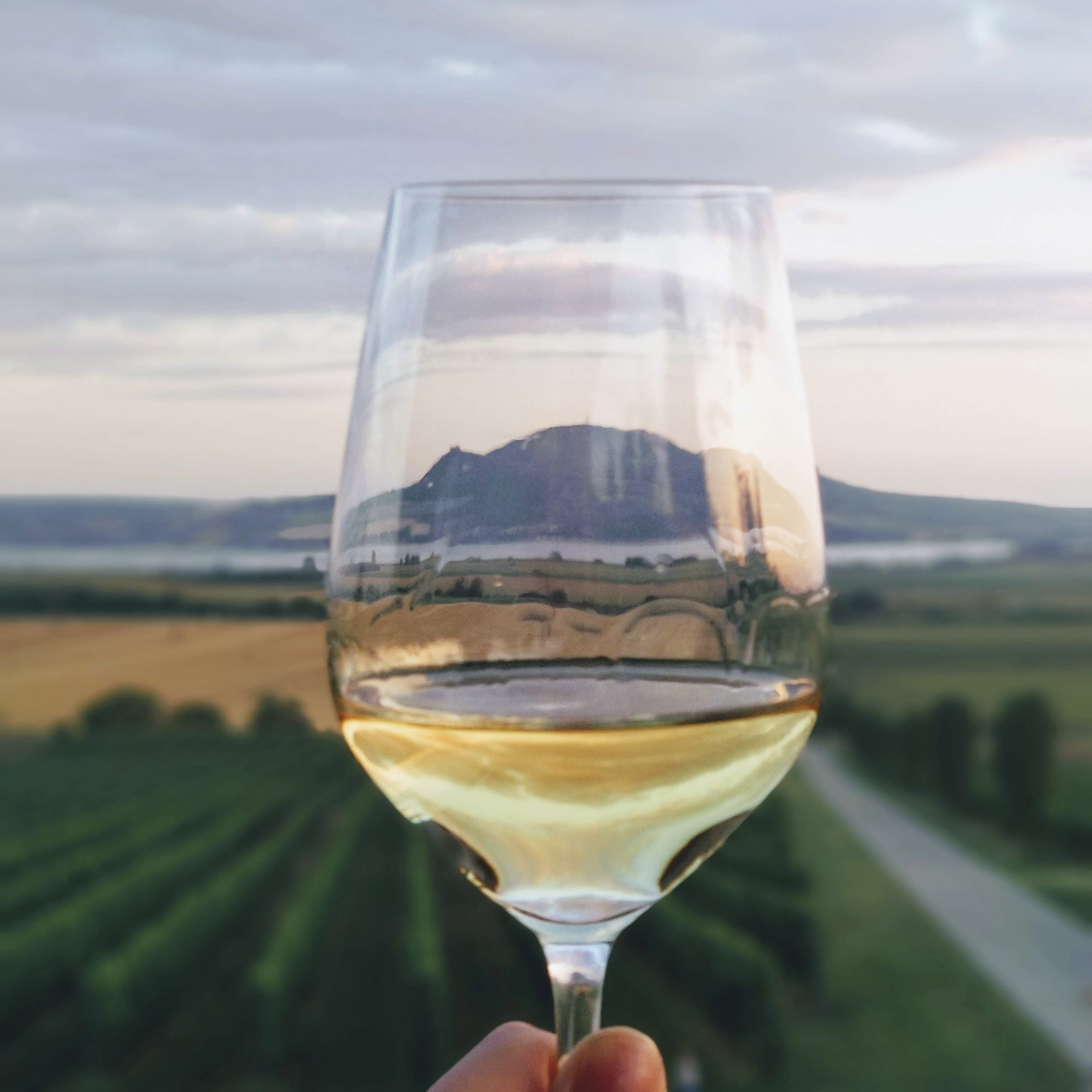 This year, on 12 January, it was exactly one hundred years since the birth of winemaker and breeder Josef Veverka, the creator of the Pálava variety. It is also 45 years since Pálava was entered into the State Variety Book as a new, original Moravian newly bred variety.
What is the story of the wine that is now a charmer at home and abroad, and what role did Sonberk play in its journey to the Michelin restaurant wine lists?
Comrade, breed us a supergrape!
It is 1953 and in Velké Pavlovice, Josef Veverka sets about the task of breeding a new variety. Aromatic, hardy and high-yielding. He chooses the varieties Traminer and Müller Thurgau for crossbreeding. Traminer as a mother should give the new variety grace and deliciousness, an intoxicating aroma and an irresistible taste. MT in the role of father is intended to ensure yield stability and resistance.
The long-distance breeding run has begun and will continue for 24 years, until 1977 to be precise, when the new variety will be registered in the State Variety Book under the name 'Pálava'. It will find its way into Moravian vineyards with popularity, but slowly - partly because there was a shortage of seedlings at the beginning. 
Why is  Pálava in a plastic bottle (most likely) no Pálava?
Nationwide, Pálava covers just under 600 hectares of the total vineyard area (i.e. 3.3%), most of which is in the Mikulov region. And that's really not enough for winemakers to sell the rare grapes to produce cheaper barrel wines.
The largest continuous planting of Pálava variety in one vineyard is 7 hectares - and you'll find it at Sonberk. We planted it right in front of the winery, and at harvest time it will catch your eye with its temptingly pink grapes. Actually, every arrival at Sonberk is an arrival trough Pálava.
World fame in 3, 2, 1...
However, Pálava had to wait for attention and fame. As the first notion of great success in the world, we could consider the silver medal from the London Decanter World Wine Awards in 2007 for our semi-sweet Pálava 2005.
Just a year later, the silver London was replaced by gold Paris, and in 2009 Sonberk's sweet Pálava was not only enjoyed by the Eurocommissioners at a gala dinner, but also became part of the gift presented to Pope Benedict XVI during his visit to the Czech Republic. The sweet berry selection from 2009 was served on the occasion of President Medvedev's state visit to Prague, paired with a chocolate dessert.
If sweet Pálava is your style, we recommend the botrytised version or the straw wine. 
Sorry, I don't drink sweet wine
Could Pálava stand up as a dry wine? We asked ourselves this question from the beginning and first we cut the sugar in the Silver line. 
Pálava from the Grand Cru line was first fine-tuned with the 2011 vintage. And the reaction of the international wine judges to the 2011 vintage was more than favorable: silver from Mundus Vini Germany and gold from the American Finger Lakes. Since then, we've held steady on the aromatic and flavour profile, as well as the magical "6 to 6" sugar to acid ratio - on offer as Pálava VOC. 
The only one of its kind in the Czech Republic
But now let's skip to 2017, when we pulled off a masterpiece with our dry Pálava, which even after five years remains the only one of its kind in the country. Pálava 2015 VOC won a platinum medal Best in Show and the title of Best Dry Aromatic White Wine in the World at the Decanter World Wine Awards 2017, out of a total of 17,000 samples.  
If you're curious about what this wine tastes like right now, there's not much choice but to travel back in time or watch auctions of vintage wines. But take a look at our gift packs and look for the "Happy 7 Faces of Pálava". For Christmas or anniversaries, we sometimes select a few bottles from the archives and include them in a themed case.  
A French dream come true
In 2017, we will stay a little longer. This is the year that Jean Baptiste Ancelot came to Sonberk as part of his round-the-world wine tour. And clearly - he fell in love with Sonberk at first sight and wrote about us for Le Figaro later that year. Two years later, Ancelot published a book summarising his round-the-world wine journey - and put the most beautiful vineyard he'd seen in the wide world on its cover. It was our vineyard.
Over time, Jean Baptiste decided he wanted to trade Sonberk wines - and he did the inaugural tasting nowhere but under the Arc de Triomphe. This style of beautiful gestures, charm and know-how did not leave French restaurant owners, their chefs and sommeliers cold, and so the Sonberk Pálava found its way into many establishments, including Château Lafaurie Peyraguey, whose Lalique restaurant boasts a Michelin star.  
If you're craving Pálava in a Michelin-starred restaurant right now, you don't have to go all the way to France. At Field in Prague, they have plenty of our dry Pálava VOC, and it's also served on their tasting menu. 
To round up
What are our next plans for Pálava? Big ones. But only as big as our vineyard will allow. Because even though there is intense domestic and international interest in Sonbk Palava, we still make wine exclusively from our own hand-picked grapes. With a reduction of around 1.5 kilograms of grapes per bush, we simply cannot make more than a thousand bottles per batch.  
So if you are interested in Pálava from Sonberk, don't hesitate to stock up - in the lighter "silver" version it reaches its full potential around three years after harvest, in the Grand Cru Sonberk the cellaring time is extended - in the case of straw wine, even to two decades.