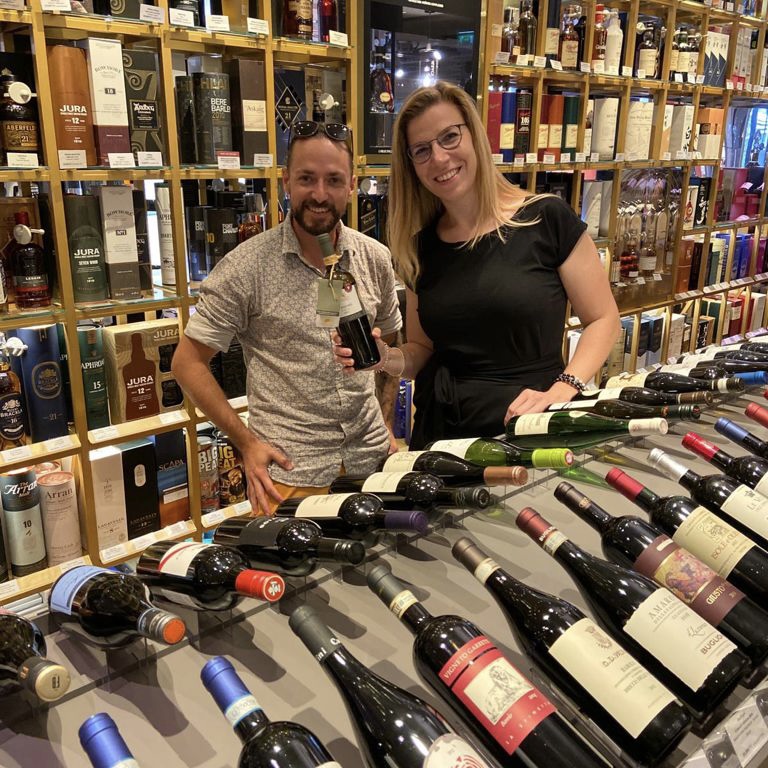 Maybe you've noticed, maybe you don't know; we've been exporting wine to France for several years now. At the beginning was the story of an wild adventurer named Jean-Baptiste Ancelot, who set out on a round-the-world journey to write a book about wine. As he set out to do, he did, and put the most beautiful vineyard he'd seen in the whole wide world - on the book cover. 

More than five years have passed since we first met Jean-Baptiste Ancelot and not only there is a beautifully produced book, but also a personal friendship and a strong business relationship, as Jean-Baptiste does not hesitate to supply the most esteemed venues in France with wine from Sonberk.
This September, our Sales and Marketing Director Dáša Fialová went to Paris for the second time to present Sonberk wines to established customers and newcomers alike. Where did she go and where can you currently find our Rieslings and Pálavas?
Paris:
- LA CAVE des Galeries Lafayette
- L'Arpège (3*** Michelin) - Riesling 2017 VOC

- Shabour (1* Michelin)

France:
 - Château Lafaurie Peyraguey: Hôtel & Restaurant LALIQUE (1* Michelin)  
- Angers: Les Petits Prés (Chef Samuel Albert won TOP CHEF TV)
- Bayonne: Christophe Fromager (World vice-champion Master of Cheese), L'Inattendu (recommended in Michelin guide) a En Cave et Débouche
- Bordeaux: BADIE
- Nancy: La Cave de Léon
- Beaulieu-sur-Mer: Maison Pluvinet
- Nice: Adegas et Terroirs
Dáša Fialová (left) and Alain Passard from L'Arpège (middle).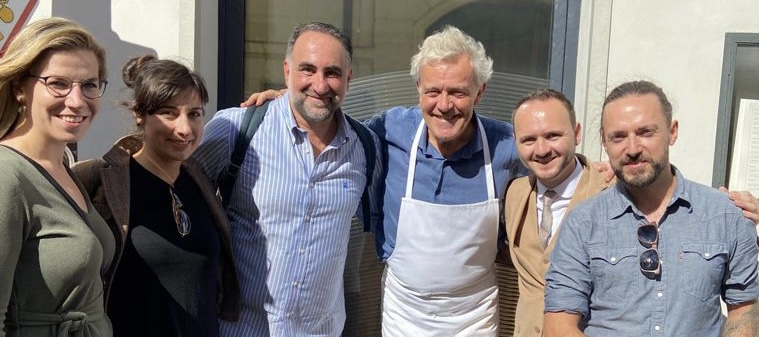 Which wines do we deliver to France?
The heart of every order always consists of Rieslings and Pálavas, of which we have several types - both in taste and price - and which represent a proven familiar and a tempting new choice for restaurateurs. And we always add a little something extra to the RR/PA combination - a little fresh Sauvignon, some white cuvée on oak barrel and a dash of Merlot. Of the wines currently available on the Sonberk e-shop, we export the following:
Sauvignon 2020, Silver Sonberk
Riesling 2017 VOC (sold out, try vintage 2019 instead)*
Pálava 2020, Silver Sonberk
Pálava 2019 VOC (sold out, try vintage 2020 instead)
For those interested in Riesling 2017, we remind you of the possibility of the last pieces of the Riesling vertical. We have the last units of the 2018 Riesling VOC and 2018 Merlot in Magnum bottles (volume 1.5 l).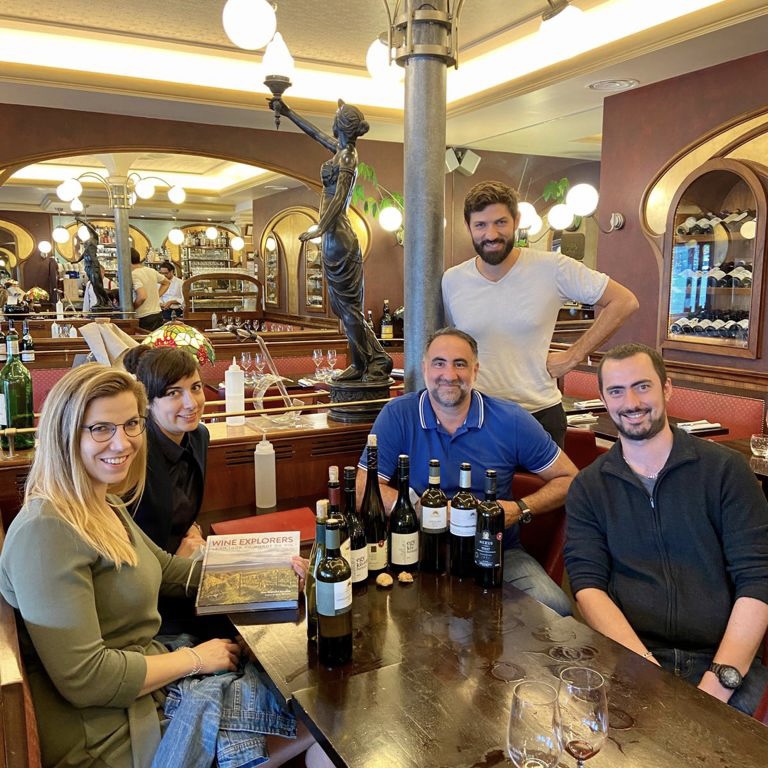 Dáša Fialová in tasting with Pierre Vila Palleja (standing) - one of France's top-rated sommeliers.