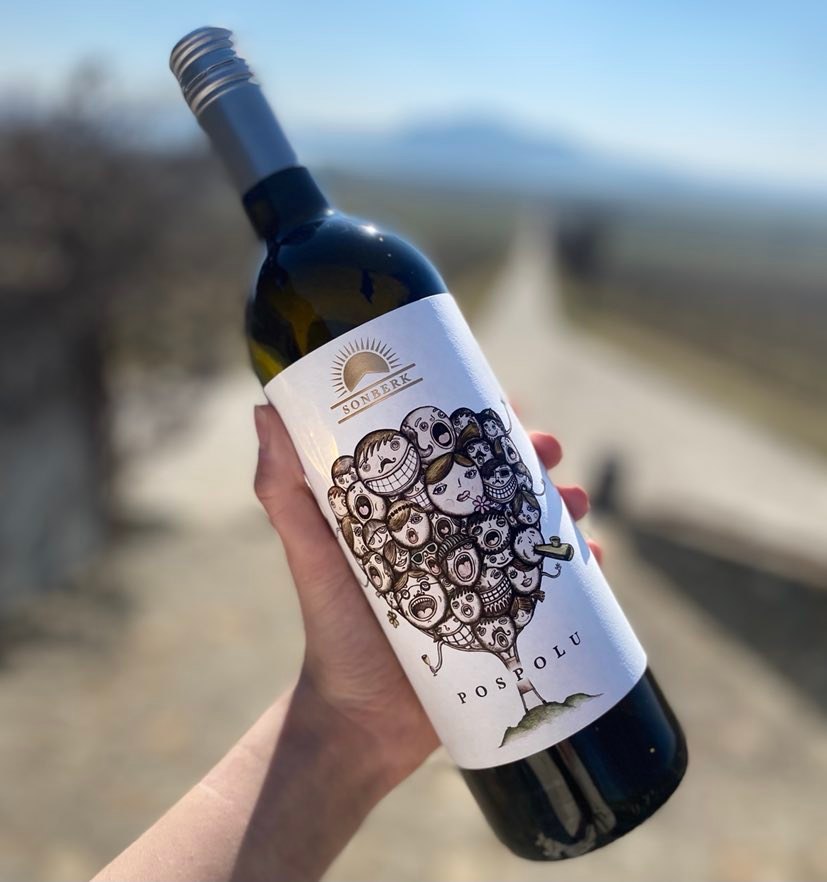 Last year, when we first launched our new - for Sonberk quite unusual - semi-dry cuvée Pospolu, we had in our hearts mainly the wish that we could really be together again - in the summer, in the circle of people we love, with a glass of wine, with good music. This wish came true, and what's more, the Pospolu cuvée was a huge success and accompanied not only the summer concerts, but also delighted our customers in the autumn. So we decided to try to make a new tradition out of a one-off limited edition.
Now we are coming up with a new vintage of cuvée Pospolu, born from the grapes of the 2021 vintage. Unlike last year's blend, which was based 80% on Riesling and complemented by Pálva, this year's wine is a combination of three varieties. "The body of the wine consists of Pinot Gris, one of the most popular varieties in the Czech Republic. We added Pálava and a few drops of Sauvignon at the end. It may seem bold to some, but these three varieties complement each other nicely, so the wine is juicy, playful and with a fine residual sugar will please even those who find our usual wines from the Velký Sonberk range too strict,," says our Dáša Fialová, while inviting to the entire spring and summer programme. But not only to it. You can also enjoy your bottle at home or at a party with friends.
Also this year, the cuvée Pospolu is accompanied by an original label by graphic designer Aleš Sadil from Pidistudio, which distinguishes the wine from the standard Sonberk production of Stříbrný (Silver) and Velký (Great) Sonberk. "We already had positive reactions to the bottle design last year, so we decided to keep the label with the motif of wine, friends and music under the golden Sonberk sun to underline the playfulness and joy that is associated with the wine," adds Dáša. What's more, each of the 8,000 bottles we produced has a screw cap, so it can be opened conveniently without a corkscrew and quickly closed again before you pour another glass - whether at a concert or at home with friends.
You can buy the Pospolu Cuvée in person at Sonberk and also in our e-shop.