When you do something for the first time, it may be a coincidence. Maybe a second time, too. But if you manage to get somewhere fifteen times in a row, that means something. And this is the score of the Sonberk's wines in the Wine Salon, a selection of the hundred best Czech and Moravian wines that are exhibited and tasted every year in the cellars of the Valtice chateau. The organizers of the Wine Salon have announced this year's selection, and the great news is that we are there for the fifteenth time in a row! This time represented by semi-dry specialty, botrytic Riesling Noble rot 2017.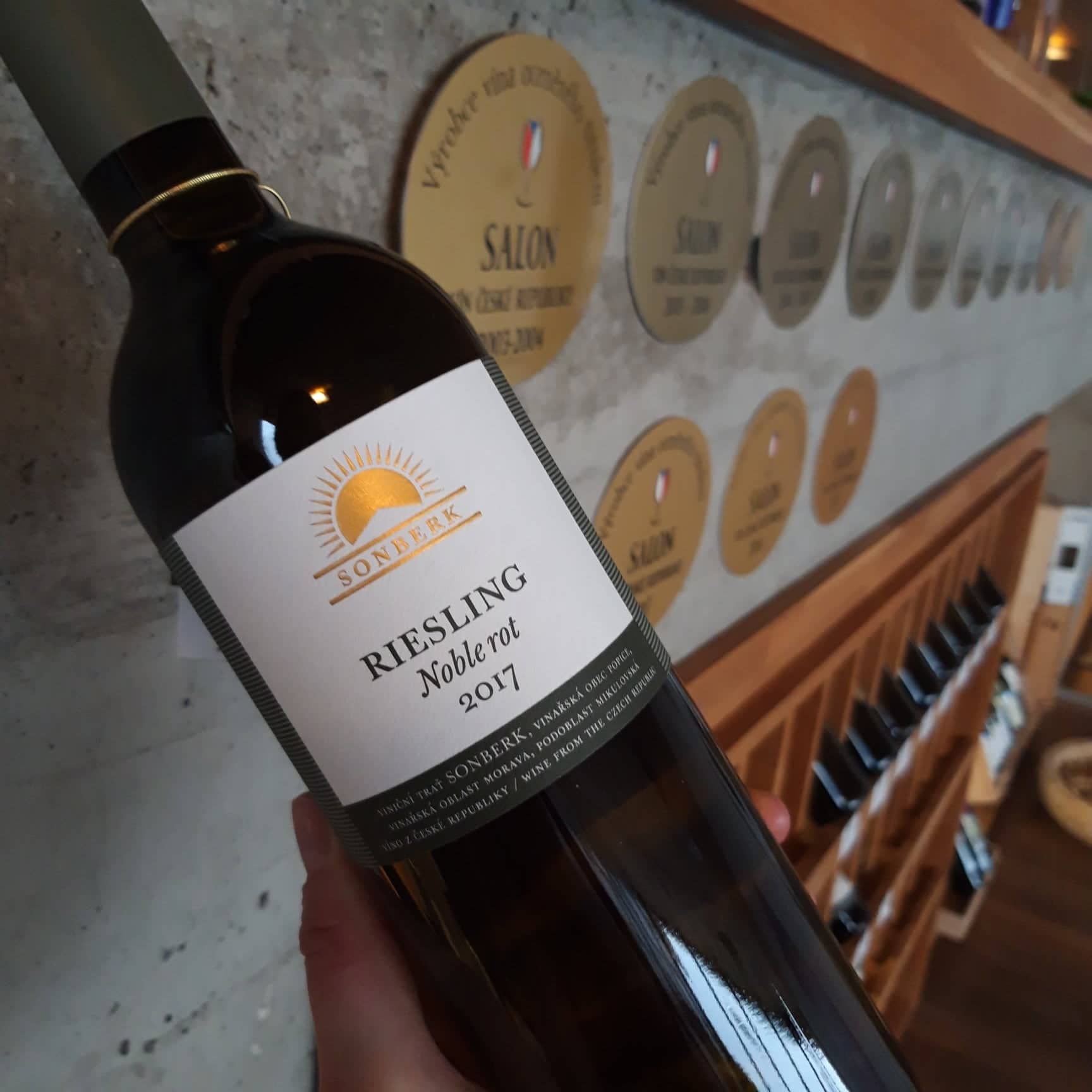 It is a specialty in many ways. For example, our winemaker Olda Drápal can't even plan if he will be able to create this wine in a certain year. "It is always decided at the harvest. This wine is made from grapes infected with noble mold, which needs special climatic conditions, and these are not every year. This type of Riesling was supposed to happen again this year, but the sugar content was not high enough, " Olda explains.
This concrete Riesling Noble rot is the 2017 edition and has 17.8 grams of residual sugar, and although Olda is normally not a fan of dry wines when he should drink some, where there is a little more sugar, he would choose this one. "But I would do it now by buying it now and drinking it in two years until it is a little wise and mature. I prefer it in older editions, but it probably won't be available anymore, so that I would insure myself," he points out.
Those who would like to taste this wine can buy it in our e-shop or directly in the Wine Salon. This year´s edition opens for the public in Valtice on Thursday, February 6.