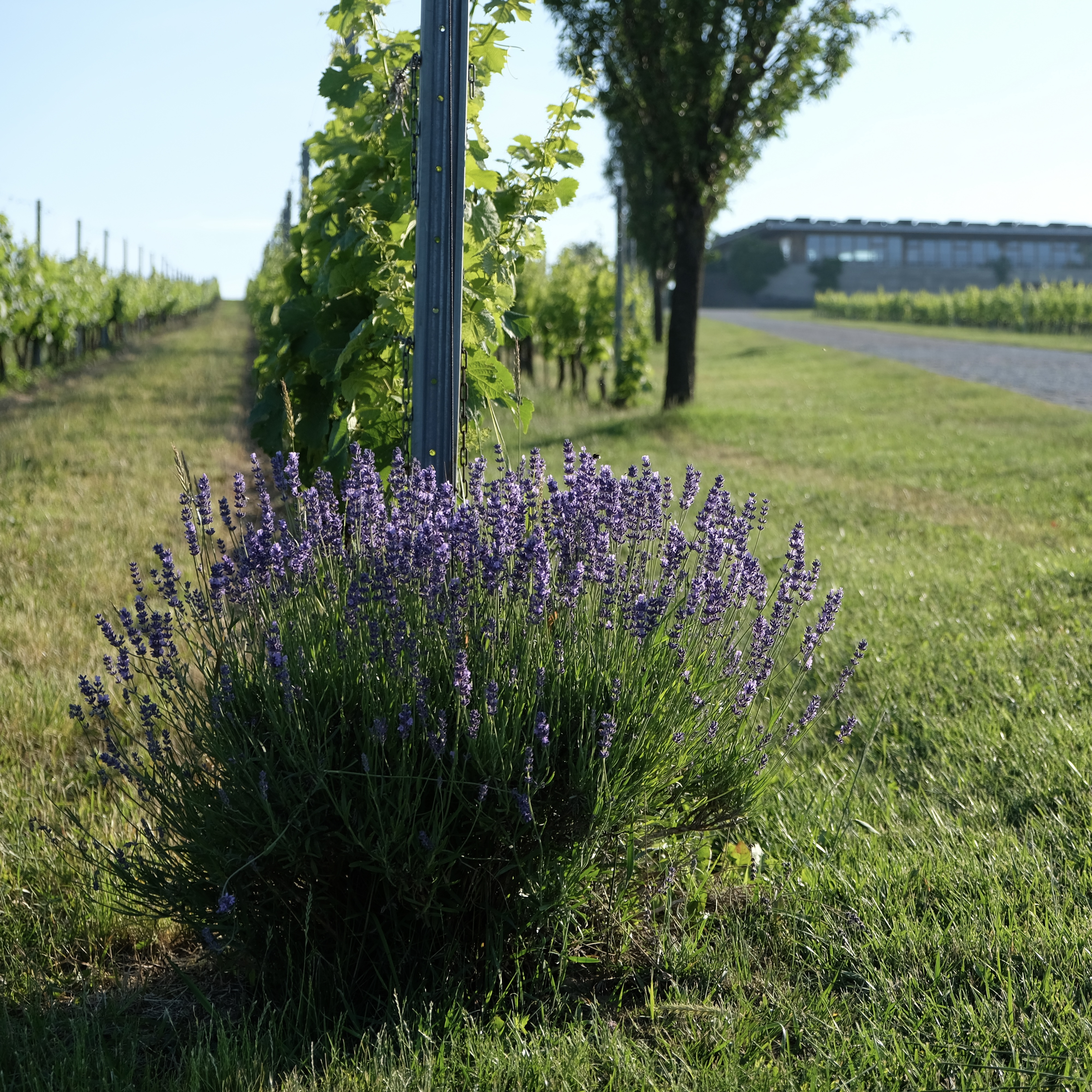 Vine. A climbing liana that can live up to a hundred years with good care and its roots can reach up to twenty metres deep. In our latitudes it bears fruit once a year - usually between August and November, depending on the ripening cycle of the particular variety. At Sonberk, we usually start with harvesting Moravian Muscat and end with Riesling, Merlot and Pálava berry selections.
But before we get to harvesting, we have to give our vineyard a LOT of care. And this is even during the holidays, because the growth of the vines does not take a holiday. 

The end of the school year is usually the time when the vines have flowered and we can see the little berries on them. These are young grapes and they are extremely sensitive. Most of all, they are threatened by downy mildew, a type of fungus that appears in vineyards with increased humidity and warm weather. Vine growers are said to be most alert around the feast of the Slavic saints Cyril and Methodius, when the power of the blight can be at its peak. 

By mid-July, the regime will be looser - the grapes will have grown bigger and stronger and the vines will mainly need sun and moisture to grow. Its growth is carefully regulated by green work so that the vines keep their shape and do not grow too many leaves. This is extremely labour-intensive work - we have up to thirty pairs of hands a day on our forty hectares! 

But it's not just the vines that we maintain during the holidays - we also look after the green meadow strips in between the rows, which help us to regulate the amount of water in the soil. When it's dry, we cut the green meadow back so it does not take away moisture from the vines. When it rains, we let it flourish. 

In summer, we also enjoy the lavender fields - our vineyard manager Roman Slouk likes to go to the Mediterranean, so he wanted a bit of Mediterranean atmosphere at Sonberk. Lavender is an ideal summer food source for Sonberk bees and butterflies. You can find it in front of the building and it also decorates the beginnings of the rows in regular spacing. You can find fragrant sachets of dried Sonberk lavender in our wine shop, and together with the honey of our bees, it is a popular souvenir from a holiday in Moravia.