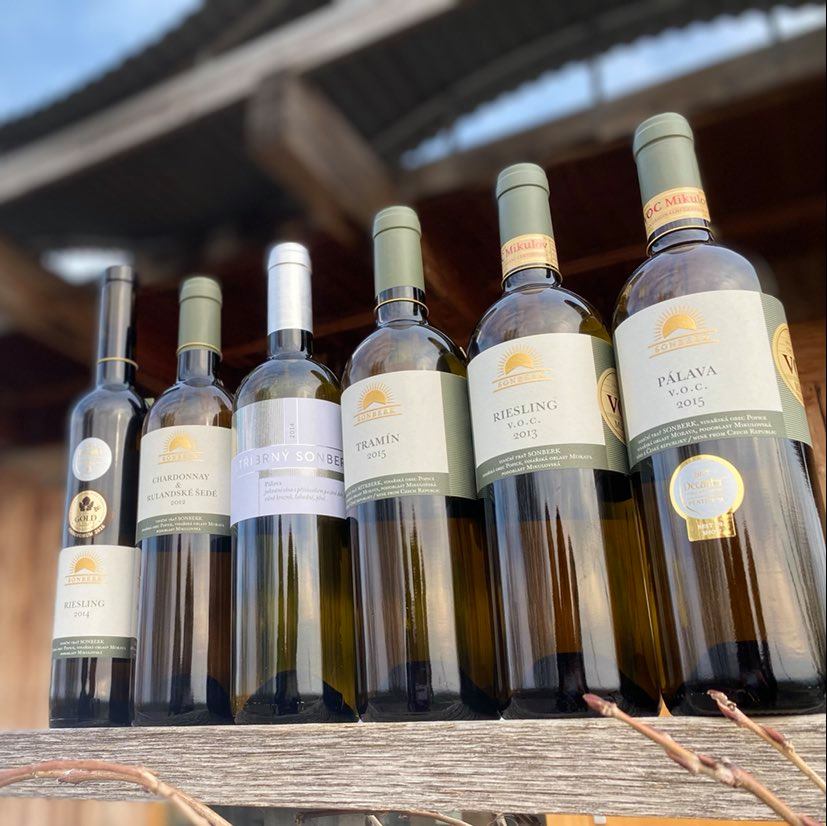 You may be doing special cleaning in the spring. Or on days when you can't go anywhere, you have fun organizing things that there was no time for a long time. We at Sonberk try to do such a small cleaning regularly, so this year we pulled a few pieces from the archive, which we don't usually touch anymore. The good news is that neither of us was disappointed. And even better is, even you can try it.
We have selected six bottles from this year's tasting of the archive, which we really think should not be tasted only in Sonberk. In the box, there are the cuvée Chardonnay & Pinot Gris 2012, barrique, Riesling 2013 VOC, Pálava 2014 from our Silver lane, and sweet Riesling from the same year, Tramín 2015 and Pálava 2015 VOC, which Decanter jurors once called the best dry aromatic wine of the world.
The taste development of each of these wines is different. "We were most surprised by the "silver" Pálava 2014. We say that wines from this line should be drunk within 3 to 5 years, but this one benefited from longer maturation," says Dáša Fialová. She tasted the wines together with our winemaker Olda Drápal and our sommelier David Pavlíček. What lifted them off the chair is the Riesling 2013 VOC. When it was done, it was complicated wine because the grapes were marked by a stormy year. "It's great without exaggeration now. The vintage gave him fantastic acid, which is still in the wine. This is an exemplary example of the maturation of Sonberk's Riesling," says Dáša enthusiastically.
In the carton of six wines (we have only 12 pieces for sale, each for 1977 CZK), we also added the one which took perhaps the world's most significant response. "Pálava 2015 VOC is now a beautiful, elegant lady with a smooth aroma of tea roses and herbs," describes Dáša. Besides, you can find in the box Tramin, which was the second vintage that came from a young vineyard. And there is also the cuvée Chardonnay, Pinot Gris, an example of how years are reflected in wine created in an oak barrel. Finally, the sweet Riesling 2014 proves that this type's wines last in the same firm for many years.