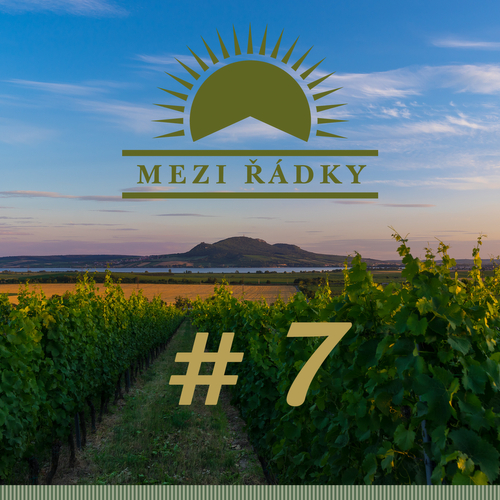 A gala evening with great tasting is associated with the Winery of the Year competition final in standard years. This year it was not possible. This year, the gala evening was just streamed online. So, it could be enjoyed by a much larger number of spectators. They now know that we from Sonberk became the winners this year. But they know less about for what exactly we got the award. So that's why we produce the seventh part of our podcast called Between the Rows. It's just in Czech, but there is some information about what it is about.

All three people who care most about the success of the winery met at one table and microphone - winemaker Olda Drápal, vineyard manager Roman Slouk, and marketing and sales director Dáša Fialová. And Roman says right in the beginning he expected the win. "I suspected it would turn out exactly that way," comments Sonberk's victory, a man who even went to take a shower at the time of the announcement. He could not be on-site due to hygienic measures, but in one of the previous years, he was already the competition's evaluator, so he knows what the jurors hear about.
"I believed in our victory because I know it's not just about whether you have a building for 20 or 50 million Crowns, but also about how you work with the people who come to you or those who drink your wine. And I think we really worked hardest on that last year," says Roman, who indicates some of the criteria that are assessed in the competition.
 This competition is a complicated matter. "It just takes courage to apply, you know it just from the moment you see the qualification form," Dáša notes. The form records the "performances" of the participant in all possible categories - appearance, quality, and form of care of the vineyard, technology in the cellar, awards for wines, work with fans of the winery, marketing, its activities, and the appearance of the winery.
Based on these criteria, the final nine competitors will be determined. Members of the jury visit them personally, and participants have 70 minutes to show the best they can do. "It's like a final exam. You have been studying for several years, but you have an hour to defend yourself," compares Dáša, who spoke a lot at the presentation. Who, on the other hand, didn't, was Olda. "Wine spoke for me," he says with a smile in the latest episode of the podcast, which is all about how we do it at Sonberk and what will remain in the future. Roman admits that it will not be a complete innovation because he does not like it. And all of the visitors also explain why Sonberk will not plant modern varieties like Hibernal.