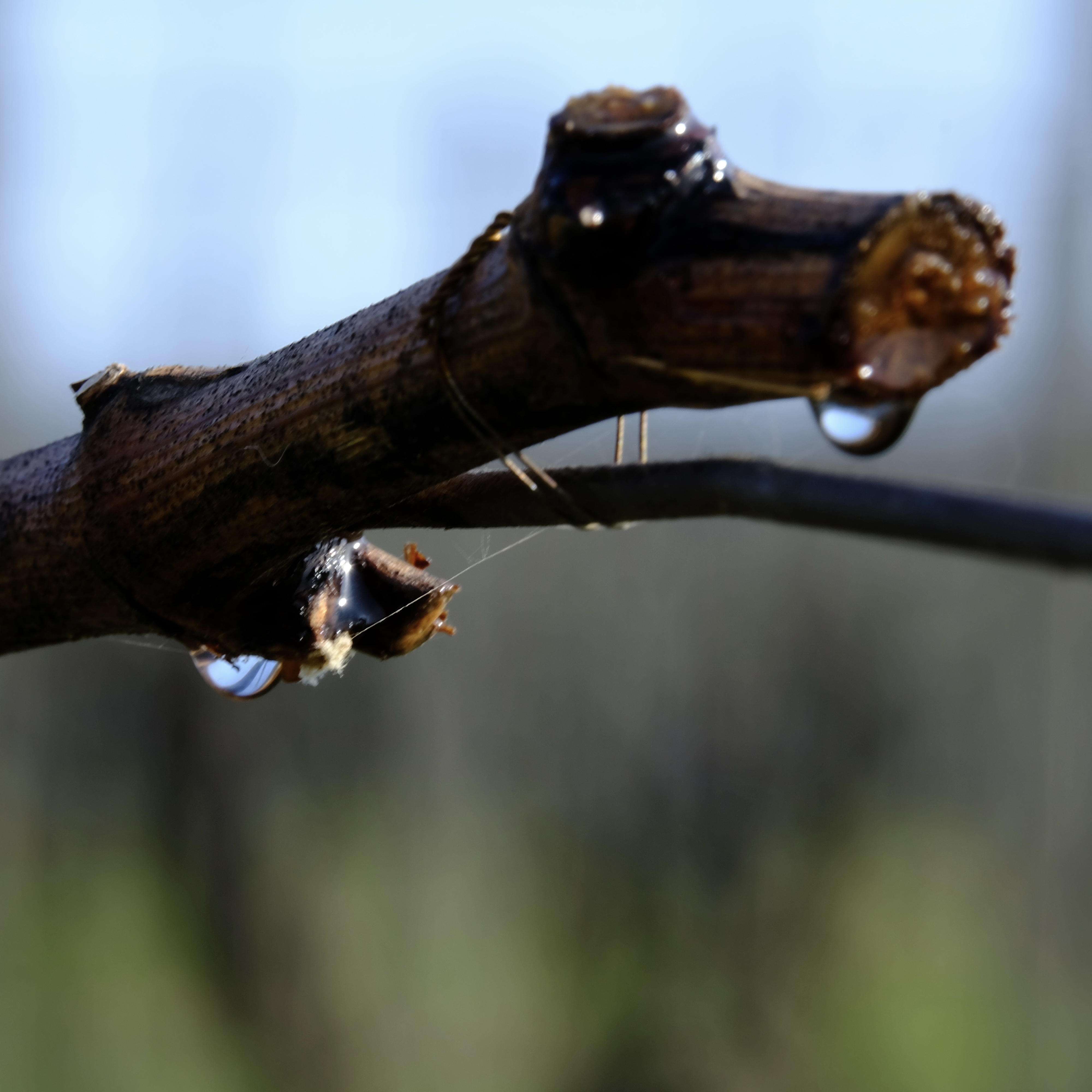 Spring at Sonberk is marked by the preparation of the first major events, the beginning of the tourist season and for the vineyard owners it means the arrival of a more demanding period. The vines have entered the tearing and budding phase, which means that they need to be carefully monitored and protected from dangers such as pests and mould.

Sonberk's vineyards cover around 45 hectares. It also boasts orchards growing apricots, walnuts and almonds. This year, unfortunately, the orchard has seen a majority of the apricot blossoms freeze, which means there will be no apricot jam or apricot preserves. This has become a not-so-nice tradition in recent years.
However, in the vineyards we are seeing a much better situation, as mentioned at the beginning, the vines have entered the tearing and early budding phase, so the frosts are not yet threatening them. However, the moment of truth will only become apparent around 10 May. Gradually, too, the vineyard workforce will increase.
On St. Joseph's Day, March 19, the traditional pruning of the vines on the wire vines ended. The tying of the yearlings and the application of special blister beads, so-called vaporizers, which have a female pheromone in them, thus confusing the male wrapper pests on the grapes, have also been completed. Listen to the episode of our podcast where Sonberk winegrower Roman Slouk talks more about this topic.
After Easter, we begin pruning Merlot, which we grow by head, a system of cultivation that is as old as the vines themselves. A tractor is used to hoe the stubble strip, which means that weeds are removed and part of the vines are left in a black fallow condition, which significantly improves the absorption of water and its subsequent transport to the roots of the vines.