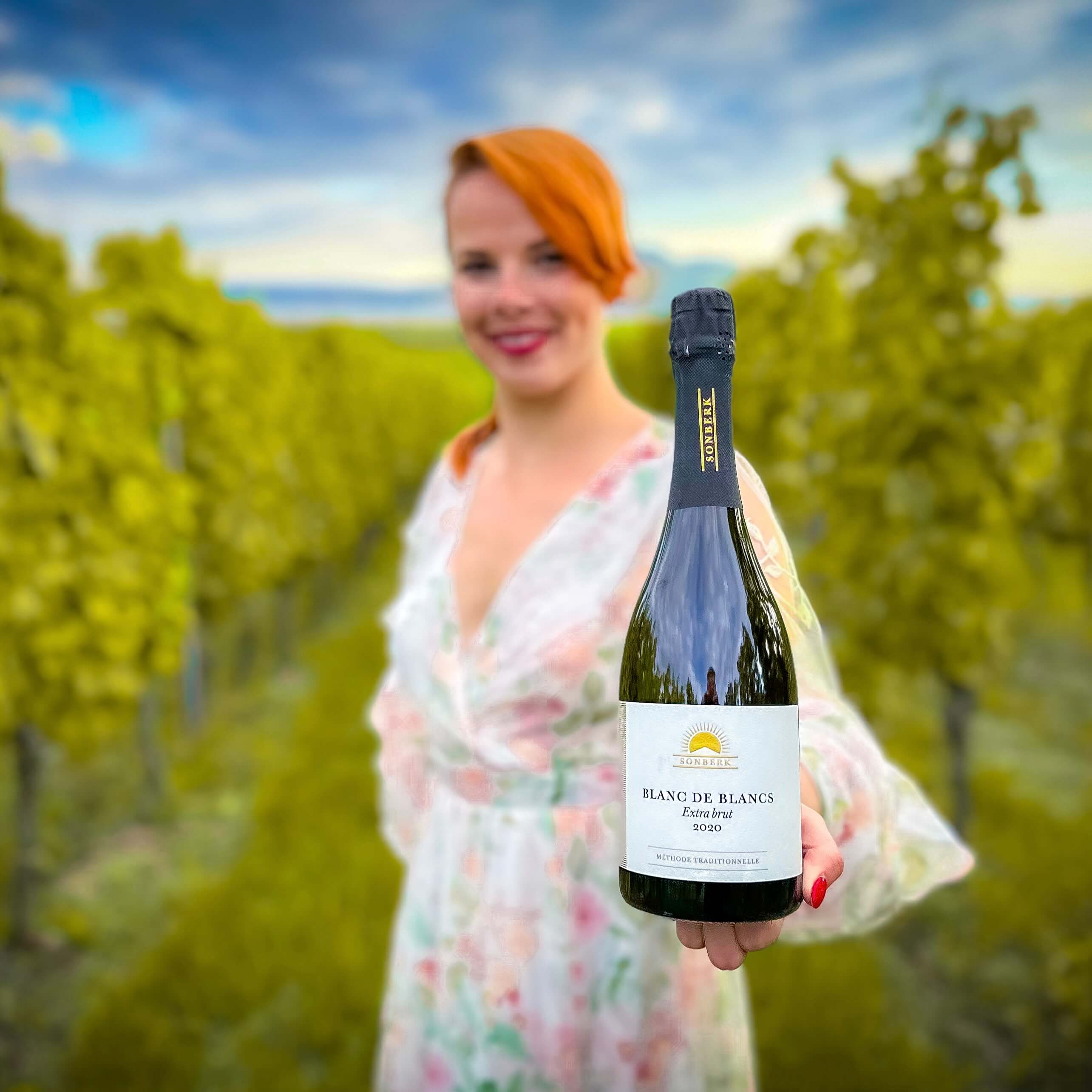 Chardonnay NFT, dry Tramín or Sémillon in barrel. These are the wine news so far for the important year 2023, when we celebrate 20 years since our foundation. Does it seem to you that something is still missing? You're right! After all, no proper celebration is complete without sparkling wine, so here we are. Hold on to your glasses and get ready for Blanc de Blancs sparkling wine - the first sparkling Chardonnay from Sonberk...
You liked and tasted our Micka NFT, and now it's time for our first sparkling wine, which we really took care to produce. Especially our cellar master Olda. First, the grapes of the Chardonnay variety were harvested by hand, on September 16, 2020. And then the creation process itself followed.
"It started with the pressing of whole grapes, when the first 52.5% was used for the sparkling wine, i.e. the same system of pressing shares as in Champagne. Another 20% is not used for sparkling wine," explains Olda, who came up with this idea for the first-ever Sonberk sparkling wine.
The yeast is also of IOC Champagne origin and the first fermentation took place in stainless steel. The pure dry wine was secondary fermented in bottles after the addition of tirage. It also takes time to create a sect. It was not until May 2023, after 24 months on yeast, that disgorging took place, in other words, the removal of sediment from the sparkling wine.
The process was done without dosage, that is, the wine remained as it fermented in the bottle and no dosage liquor was added, which affected the sweetness of the wine.
The result is a Blanc de Blancs sparkling wine produced by the traditional method (as in Champagne) extra brut, which is the second category with the meaning "extra hard" with residual sugar of 6 grams per liter, acid of 8.7 grams per liter, and 12.5% alcohol. The end result is worth it and will definitely serve its purpose at many important events.
Sales and marketing director Dominika adds that customers and friends have been looking forward to Sonberk bubbles for a long time: "The first bottles were already opened at the anniversary celebrations, where the sparkling wine was very popular. We have only 1500 bottles in total and you can get yours for CZK 590, while you can also apply a club discount on our e-shop. So let it taste good for you too, Order from September 1st on our e-shop and we will look forward to your reactions."