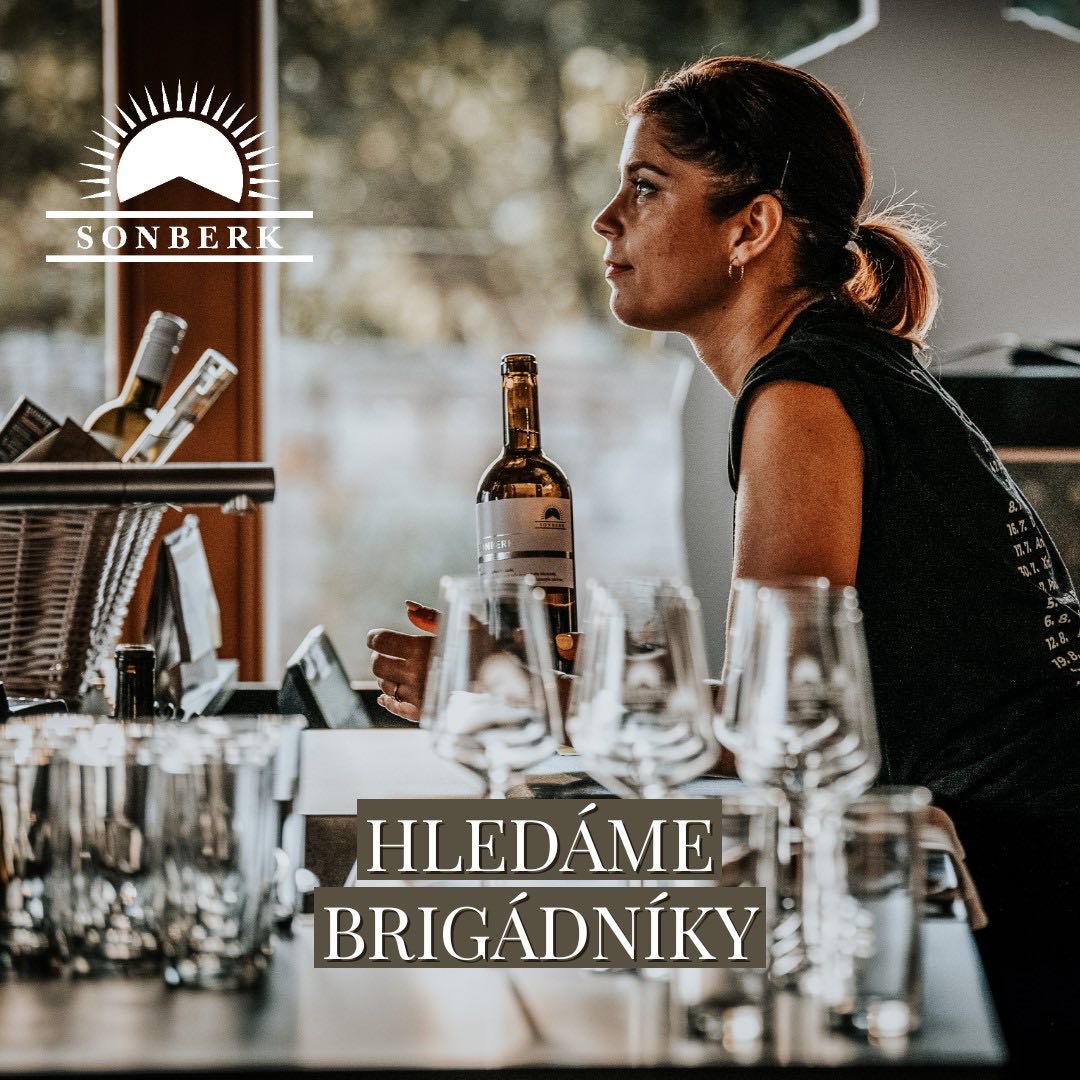 We are extending our team of seasonal workers and would be happy to have you helping us pour wine, sell bottles, prepare small refreshments, or provide service at corporate events, concerts and weddings.
What the job is roughly about:
It's all about people and wine. Like a bar or restaurant, but with a much better view. Pouring wine, selling bottles, preparing small snacks to go with the wine. Also serving at wine tastings, corporate events, weddings and concerts. We are happy to train you and teach you all about wine.

What is good to have and know:
Over 18 years of age, a good mood and a desire to have fun with people. Enthusiasm to show the whole world how beautiful Moravia is and how good wines we can make here. We would certainly welcome at least a basic knowledge of English and a sense of humour.

What do we offer?
A meaningful seasonal part-time job with a regular payday once a month. Flexible choice of shifts or type of help - for example wine shop, concert, wedding. In addition, a team of great colleagues, customers from all over the Czech Republic and the world and good fun around wine. 

Where to apply or get more information:
sonberk@sonberk.cz

777 630 434