Sonberk celebrates a world's hattrick. Our wine made it to the largest international wine exhibition, La Cité du Vin in Bordeaux, for the third time! Currently, we talk about Pálava Noble rot 2019, which represents the Czech Republic, Sonberk winery, as well as the whole Moravian wine region. The placement and the possibility of tasting in the premises of the unique architectural building La Cité du Vin will also raise awareness of the Pálava variety in general throughout the world.Our wines have been successful in France

The fact, that we have been exporting our wines to France for several years, is nothing new. On your next visit to this country, you will taste our wine not only in restaurants with a Michelin star but also at one of the largest international wine exhibitions in Bordeaux.
The opening of La Cité du Vin took place in 2016, and around 450,000 people come here every year. The shape of the magnificent building enchants many visitors. By the way, did you notice the wavy element that also characterizes the Sonberk roof? For the wavy shape of the building at La Cité du Vin, the movement of the wine in the glass brought inspiration, resulting in a beautiful architectural work.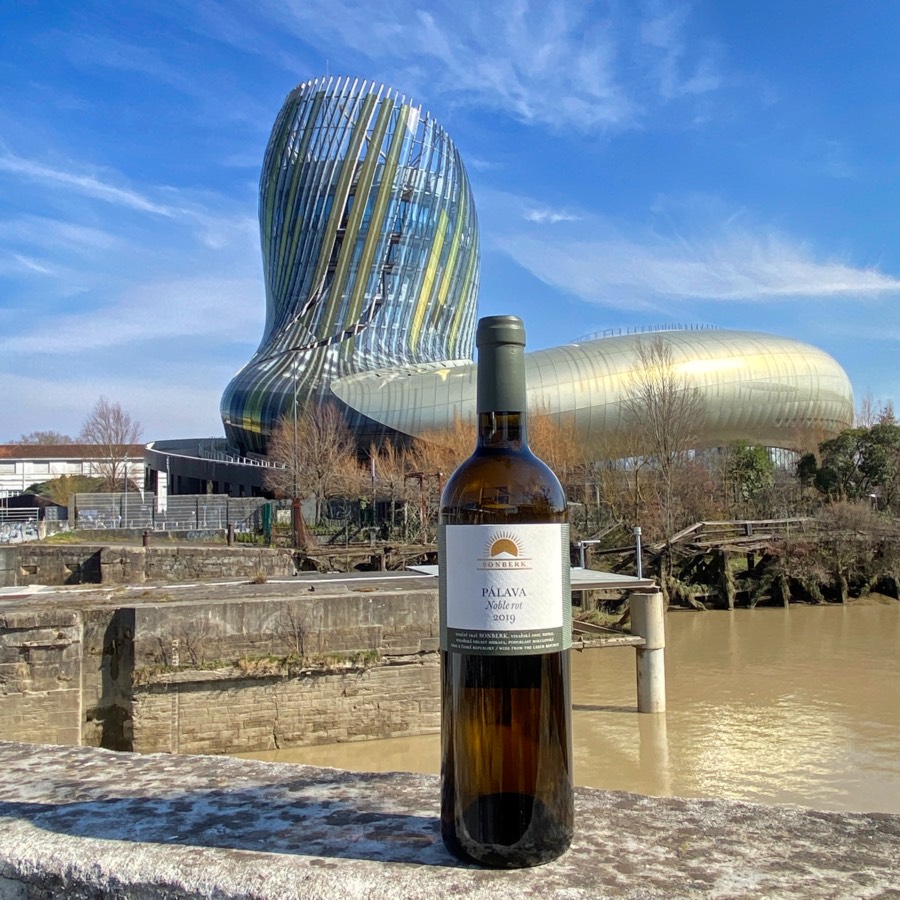 Pálava Noble rot 2019 is located in a place that was created with the aim of celebrating wine culture, and educating visitors about winemaking and its history, from all corners of the world. The stated purpose is being fulfilled, as it is a globally unique exhibition where you can find wines from anywhere you can think of. And also, from the Czech Republic, our Pálava.
What is special about the best wine representing the Czech Republic at the world exhibition? The naturally sweet Pálava Noble rot 2019 was, for the first time ever, "improved" by the noble mold Botrytis cinerea. Previous vintages on the Sonberk vineyard route occurred especially with the variety of Riesling, and its more abundant occurrence is certainly not obvious for our region.
"For Pálava, the placement in Bordeaux means another springboard into the world. Visitors of La Cité du Vin can buy a bottle and then enjoy it in different corners of the world. We have met more than one visitor at Sonberk who showed us photos of our wines from this museum," says Sales and Marketing Director Dominika Holešínská.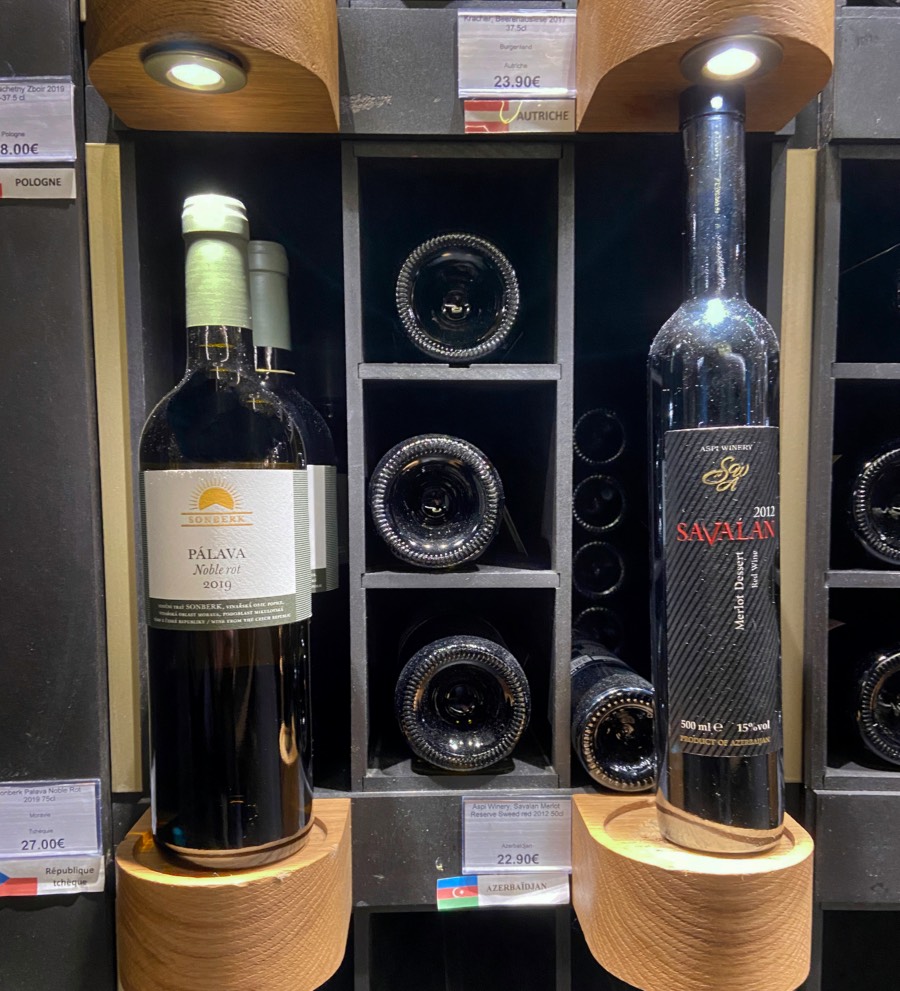 Since 2016, visitors have had the chance to see our wine, for example, Riesling 2014 VOC or the iconic dry Pálava VOC.
You can order the current year of Pálava Noble rot on our e-shop.