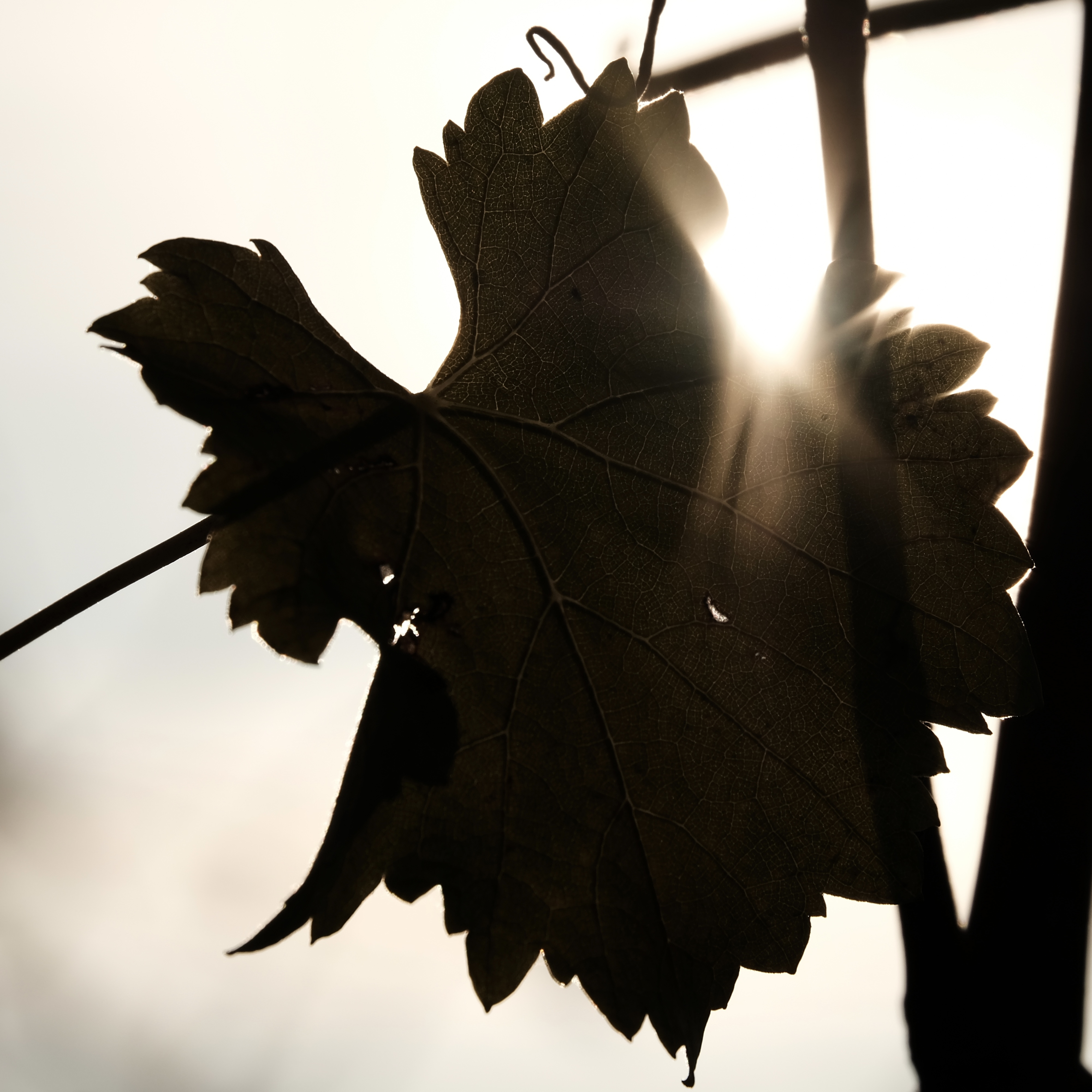 What is the quality of the vintage 2021? It's too early to evaluate the wine, we just finished harvesting a few days ago. But we are happy to answer the question from the perspective of our vineyard manager Roman Slouk.
"First of all, we should say that after previous extremely warm and dry years, we finally had a vintage in which we were not troubled by a lack of rainfall. The vines grew and thrived perfectly," explains Roman the main advantage of this year's vintage. The conditions were also good for the youngest part of the Sonberk vineyard, planted at the end of 2019, where the plants do not yet have deep enough roots. 
A year of special phenomena
Already the winter pruning has been disrupted by a very strange event - vines got covered with an ice layer. "You can't even cut into it, it's just ice, which then squirts water. You get wet right away, you feel like you are catching stalactites, which is simply not possible with the sub-zero temperatures outside," Roman described the February events. However, even though we got into a slight slide with the winter cut at Sonberk, it didn't matter, because spring arrived late this year.
The weather this spring has been unusually cold, which has resulted in a later start to the growing season, roughly by two weeks. Then things got better - as soon as the weather warmed up, the vines woke up and tried to catch up and, thanks to the high rainfall, were particularly successful in the summer months.
Suddenly green works had to be done - tucking shoots into the wire, breaking out the bracts, cleaning out the cloves - all had to be done almost constantly - and by hand. Roman had a tough job this year: keeping an eye not only on the condition and health of the vines, but also on having a sufficient supply of seasonal workers to care for the vines. However those who have visited Sonberk, know that Roman has managed everything more than admirably.
And when things looked worst...
After a rainy July and August, when we watched with concern every cloud in the sky, we suddenly - stepped into a beautiful Indian summer. There was plenty of moisture in the soil, the days were beautifully sunny and our varietal line-up - from Moravian Muscat to Merlot - suddenly started to take on the right ripeness.
We started this year's harvest on Tuesday 14 September with Moravian Muscat (results HERE), continued with Sauvignon and Chardonnay, followed by Pinot Gris and Tramin, then Pálava, and finished as usual with Merlot and Riesling. This year the grapes were healthy, optimally ripe and had slightly higher acidity. The yield was slightly above average. The harvest ended on Monday, 1 November, with picking of Pálava grapes with high sugar content.
Something we will certainly not forget
"You could say that the vintage 2021 was ideal at Sonberk. But we were also very lucky. We were not affected by anything that happened in Europe and the world. We escaped the May frosts that caused yields to fall by tens of percent in France. We also escaped the hailstorms that fell in large numbers not only in Europe but also in the Czech Republic. We avoided the floods that killed 180 people in Germany in July and destroyed dozens of wineries in the Ahr Valley. We avoided the summer fires. We even avoided the June tornado. This year was simply a Hollywood action movie for winemakers," concludes Roman Slouk in his assessment of the 2021 vintage.