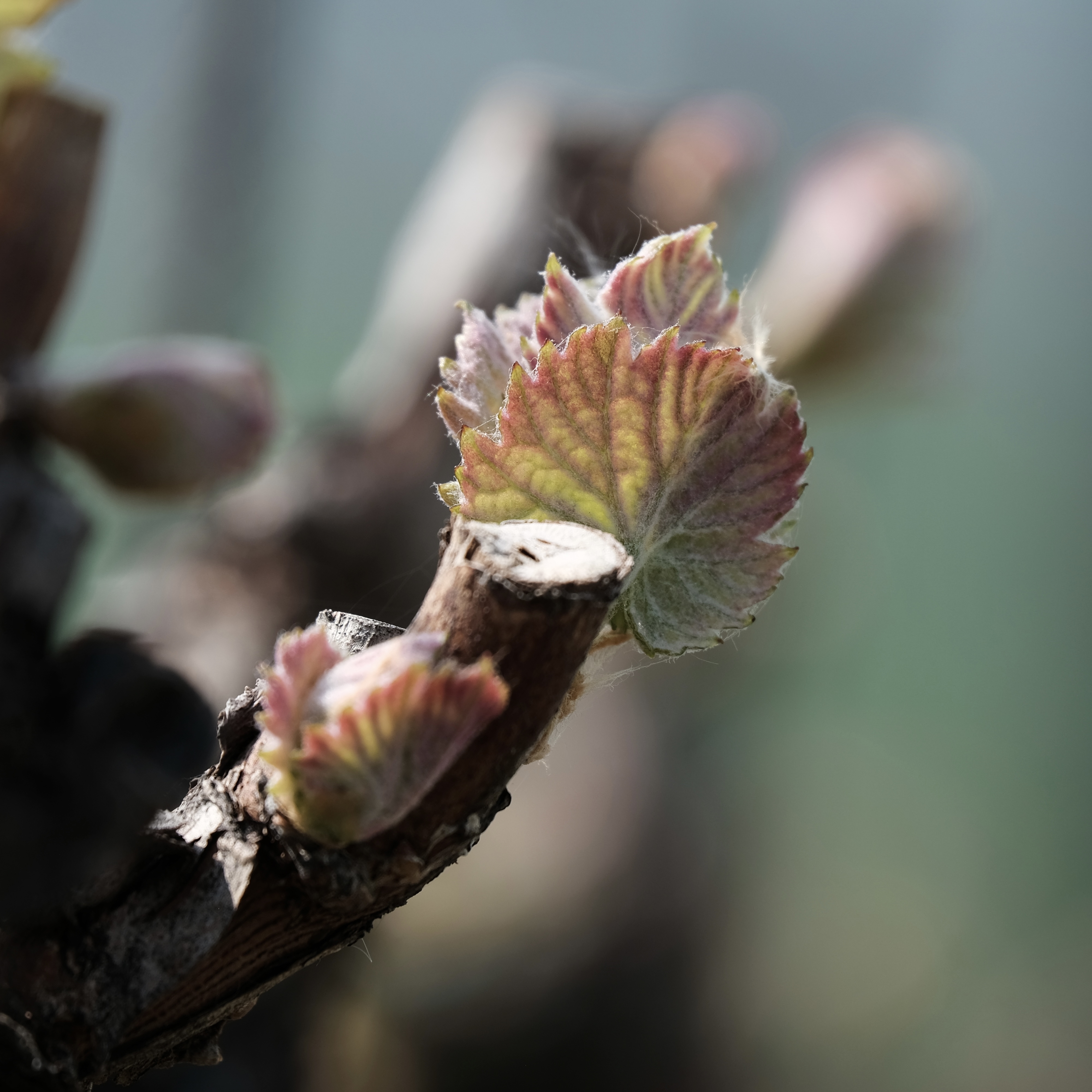 May is here, and with it the first growth phase of the Sonberk vineyard - sprouting. Sprouting is a joy for us, but also a worry, because until the middle of May - that is, until the feasts of Pankrác, Servatius and Boniface - there is a risk of frost, which could damage the eyes and adversely affect the growth of the vines and the final yield of grapes. We therefore keep an eye on the thermometer and in the event of a cold snap, we would first check the lower parts of the vineyard - that is, those around the lower fence and the entrance gate, where the altitude is around 210 metres above sea level.
In addition to keeping an eye on the temperature, this year our vineyard manager Roman is also focusing on working in the young vineyard we planted two years ago. The young plants need to be pruned for the first time to begin to determine their architecture for the next years of growth. "We had to wait until spring, assess the individual condition and start pruning accordingly," explains our viticulturist Roman Slouk.
Hand in hand with the pruning of the young vines goes the hoeing - the old-fashioned way, with a hoe. "While we can simplify the hoeing of older heads by mechanisation, with young plants we have to do it the old-fashioned way - with a hoe and bending over. This avoids any damage to the plants," says Roman. And why do you hoe vineyards in the first place? Apart from tilling the soil as we know it from tending any garden, it is also about removing the growth around the individual vines so that we don't have to look for grapes among the grass and weeds later.
At Sonberk, we're proponents of grassed inter-rows, which protect the soil from erosion and also help regulate the amount of water in the soil. Given the low rainfall this year, working with inter-rows will be a very important soil moisture regulator. The lack of water has already become apparent during April when the vines tear. This year's tearing was very subtle, observed more at the lower levels of the vineyard. "Fortunately, the vines have long roots and can withstand longer dry periods, especially on loess soil, but every drop of rain is a pleasure," Roman concludes by talking about what happened in the vineyard in May.