For some time we have been encountering questions about what we can offer for drink at Sonberk, except wine. "The grape must variant is clear, but it was not easy to find the right supplier," explains Dáša Fialová, our marketing director. This year, however, we finally succeeded. From now you can have 100% fruit juice made from our Sauvignon grapes, which we have in a small variant, when you sit on our terrace, or you can have it in the larger version for taking home.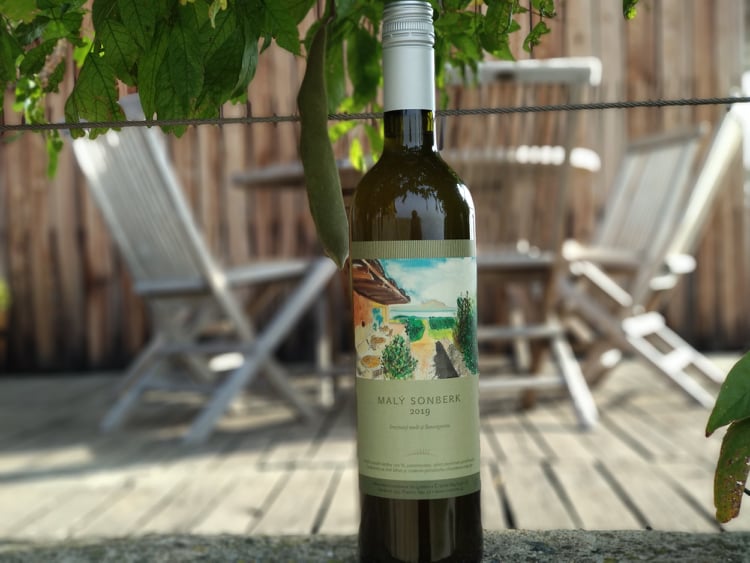 This Sauvignon juice is really made in the most possible natural way. In short, we gathered the grapes, squeezed the juice and just transported it to pasteurization and bottling. You can buy the result from our e-shop and we want to extend it to wine shops where they offer our wines. The first bottles are in the wine shop U Someliera in Valtice, or the Borgo shop in Brno.
The launch of juice from Sauvignon does not mean that we are no longer selling our apple-apricot juice from Hostětín. It´s made from apricots from our orchard and we are proud of it. "We try to make the environment around the vineyard diverse. We have apricots, almonds, lavender, or meadows between lines in vineyard, so it makes sense to consume the fruits," Dáša explains. By the way, another nonwine product should follow soon. This year is the year when we will produce grape brandy from the Pálava grapes called Pálavice.