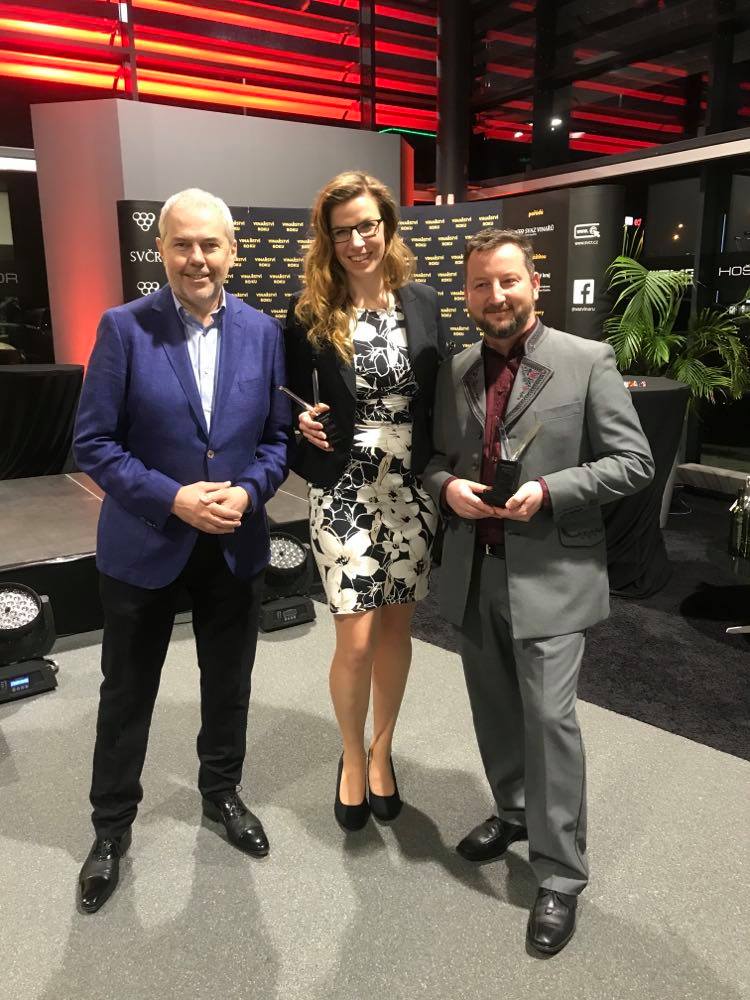 Only online and without degustation, but still with many people and the best wines. This was the way yesterday the gala evening of the Winery of the year 2020 competition took place yesterday. It brought us great joy. As the first in the 11-year history of the competition, we managed to defend the overall championship. We became the winner of the medium winemaking category and the overall champion and holder of the Winery of the Year 2020 title!
We are all moved in Sonberk now. "When people talk about it is always harder to defend, it's almost a cliché, but it's a big truth. All our colleagues and friends in Moravia have been doing more and more lately. They are all trying hard in the vineyard, in the cellar, and marketing, and the fact that we won, after all, is a real honor," says our Dáša Fialová.
She took over the award together with our winemaker Olda Drápal and the winegrower Roman Slouk, who was on the spot at least in the form of a life-size cardboard photo. The gala evening was held under strict hygienic measures, during which just two people could be present for each winery.
"On the other hand, it was the first time that the announcement was open to everyone. The organizers broadcasted it on the web and Facebook, so everyone could watch it," Dáša points out.
In the presentation to the jurors, we focused on all the activities we did last year, despite the difficult situation. The goal has always been to be here for people as much as possible. "We want to look for new ways to them as much as possible, but not just run frantically for trends. We want to stick to what works in the cellar or vineyard," Dáša assures.
The Winery of the Year competition comprehensively evaluates all possible aspects of wine production - from work in the vineyard, technology, and approach in the cellar, to marketing, the appearance of the winery, and events. The awards are given in three categories. The winner in the small producer category is the Piálek & Jäger winery, and the Lahofer winery triumphed among the big ones.