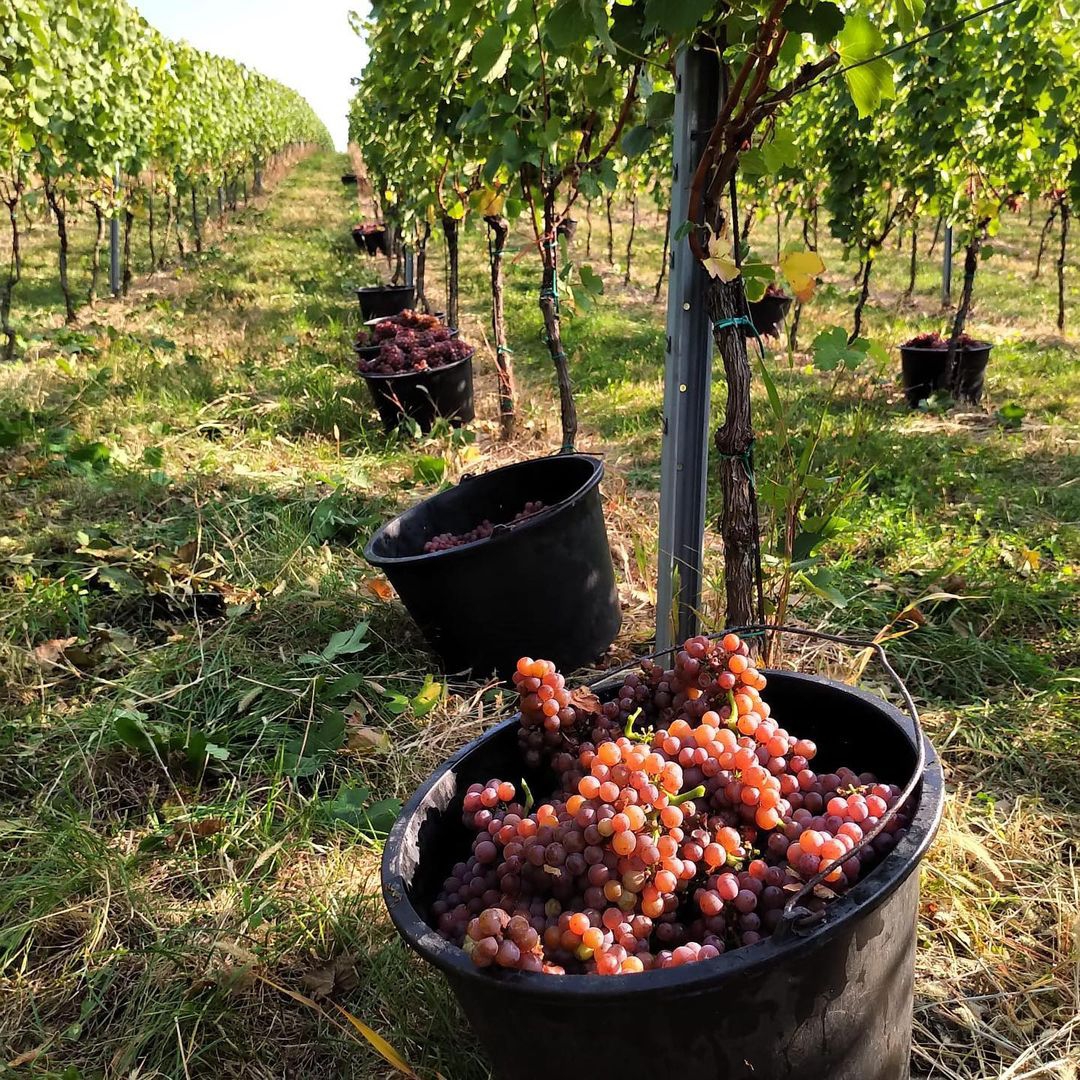 This year's celebration of the Sonberk's harvest feast, along with the introduction of the 2021 vintage, is scheduled for Friday, September 16. You can set aside the whole afternoon to watch the winemaker and cellar master, or arrive in time for the evening programme, it's up to you. It will look like this:
From 2:30 p.m. onwards, we'll be letting visitors into the vineyard where they can pick their own grapes, have them crushed and pressed, and be among the first to know what the 2022 vintage tastes like. There'll be something good to eat to go with it, too. 
From 15:30 we will follow up with a tasting of the new 2021 wines from the Stříbrný Sonberk and Velký Sonberk series. It will last until 17:30 and you will also be able to compare the new wines with the older vintages. The 2020 Velký Sonberk wines will also be available for tasting and possible reservation.
At 18:30, the concert of the dulcimer band Harafica will start. You can expect an original musical experience, bold arrangements, a new image and a traditional concept of folklore.
Depending on which part of the programme you want to attend, you can choose from three types of tickets, all sold online at XTICKET.CZ:
1. VIP ticket includes grape picking, pressing, unlimited tasting, refreshments and evening concert - 2500 CZK (14.30 - 22.30)
2. Another option is to get a ticket for the afternoon tasting (15:30 - 17:30) with a ticket for the evening concert for CZK 590.

3. Tickets for the concert itself are also on sale for 250 CZK.