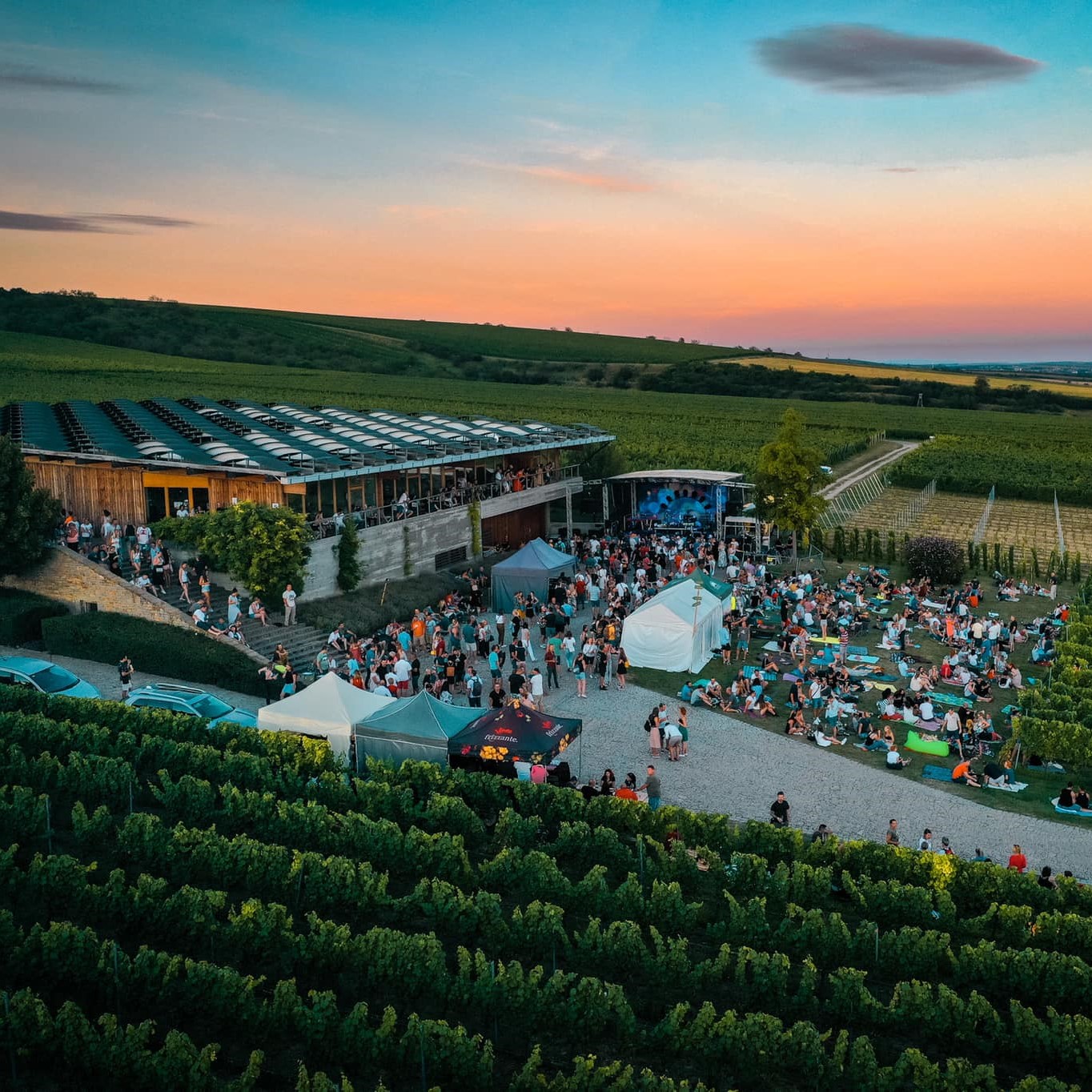 I have travelled the world for more than a decade now and I have seen more than seven wonders in the wine world. I have been to the amazing winery building of Marques de Riscal designed by Frank Gehry in Rioja, I have had the rare opportinity to visit Tignanello in Tuscany and I have been fascinated by amazing Burgundian wine estates. Now yet I have chosen an estate, a wine region and a country not so obvious for wine tourists: Sonberk in Moravia in the Czeck Republic.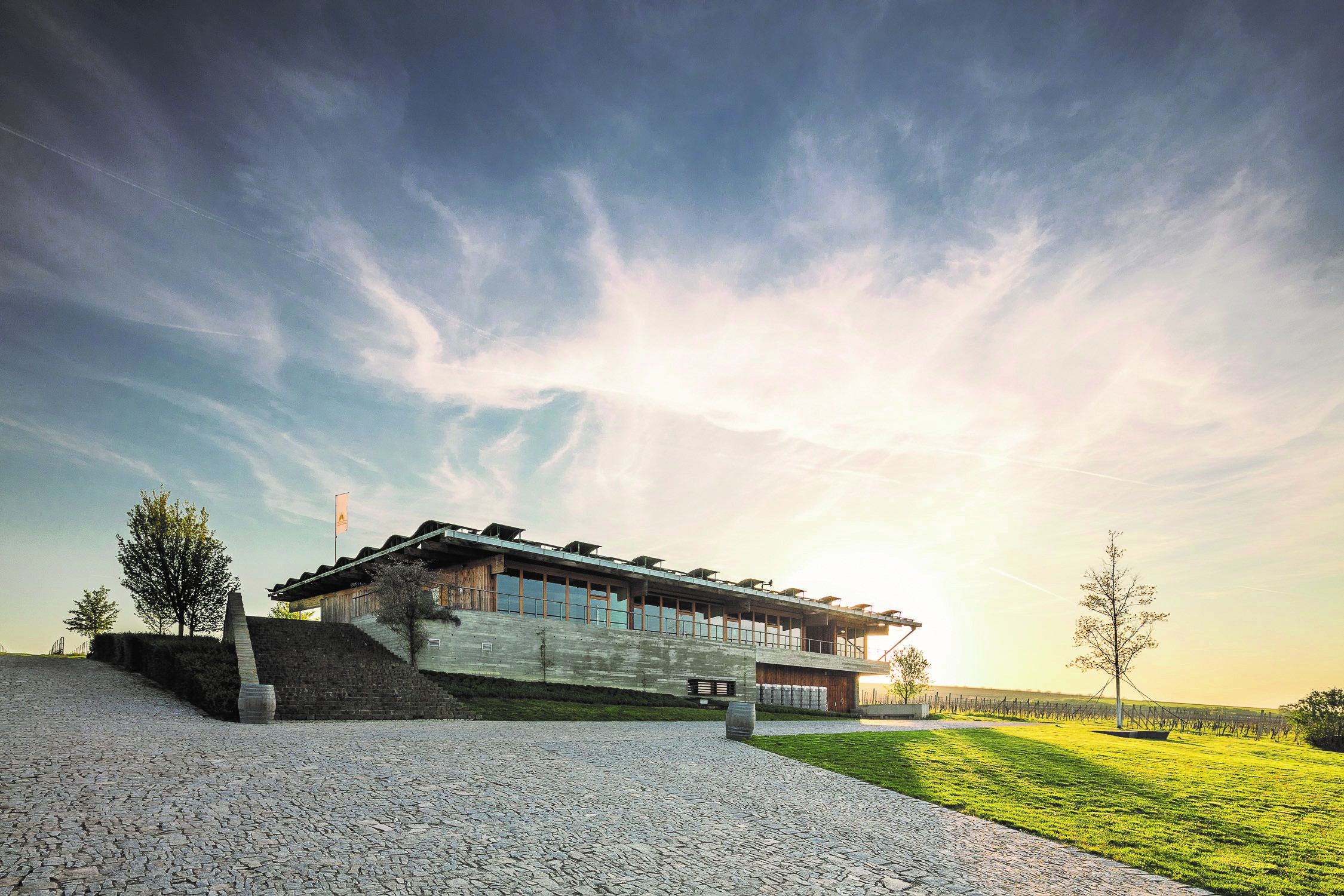 Love at first sight
Brnó, the second largest city of the Czech Republic is full of breweries, a paradise for beer lovers. Small craft breweries and larger companies offer a huge selection of beer. And just a stone throw from the city we can find a wonderful land of tiny wine villages and state-of-art estates. Moravia is the wine region from where more than 80% of Czech wine comes. More than 1000 wineries in 300 cute wine villages. I visited the Moravia wine region about a year ago – it was a narrow period between two lockdowns, and I can never forget the feeling when I arrived at Sonberk. A friend took me there by car, and after the lovely rustic cellars, a modern winery appeared in front of me full of people. There were smiling, chatting wine lovers all around, on the terrace, on the grass around the building, in the vineyards surrounding the estate – it was vivacious, vibrant, so alive! First I thought they had a festival or some kind of event, but I was informed that it was a simple weekday. What's the secret? Why is this estate so popular that it is full of people even in a Covid struck period? Well, there are many reasons, no secrets. Let's see.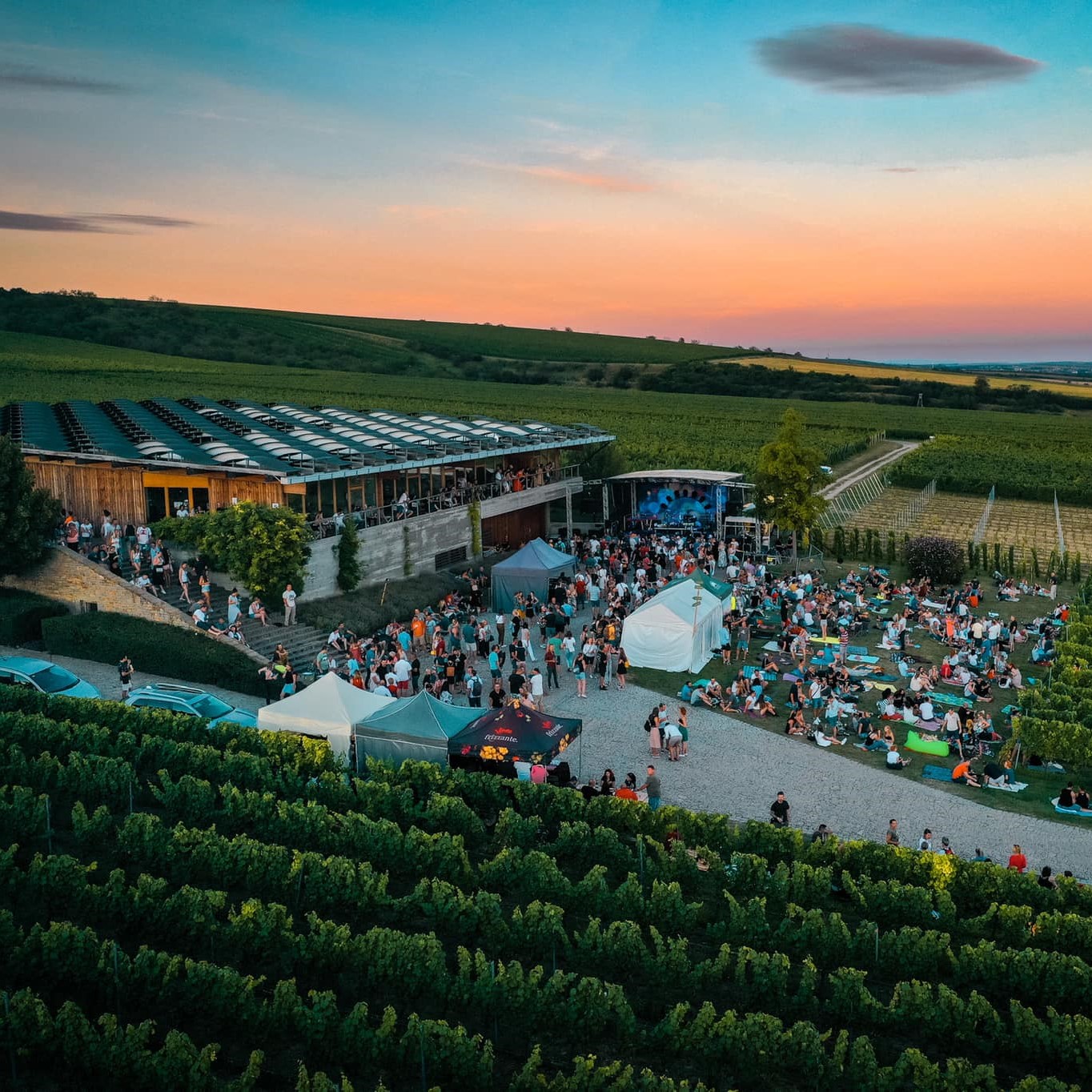 1. Good wines are fundamental
Sure, it is essential to have clear, good-quality wines with attractive labels to start with. Sonberk ticks all these boxes. I have tasted their whole portfolio, all of the wines are spotless, some of them are outstanding. I loved their Pálava, a white wine made of the indigenous, aromatic Pálava grape. Aromatic wines can be too much, flamboyant, too perfumy, balance is crucial here, and Sonberk could create a lovely, yet elegant wine. Their Rhine Riseling is super elegant and boasts all the merits of the variety. The estate makes delicious, juicy Merlot as well along with other wines.
2. Flexibility
"Come for a glass of wine any time, without pre-booking!" It is a really catchy slogan for wine travelers. Who wants to plan when on holiday? Who hasn't experienced the pity felt in front of closed winery doors. Sonberk decided to be available any time, without any prior arrangements. Certainly, it requires staff (aka expensive "hardware"), but it pays after a while, after a short while. I would not have written this piece if I could not have had a brilliant tasting with the helpful staff of the winery.
3. Creativity
All right, most of the work is done, the wines are good, they are available any time, but the Sonberk team knows that attention is a fragile thing, it should be maintained carefully. Therefore they hold concerts, organize events (Music in the Vineyards) and devise sessions to meet every requirement. Some extra features of this summer are the yoga and petanque training in their stunning location.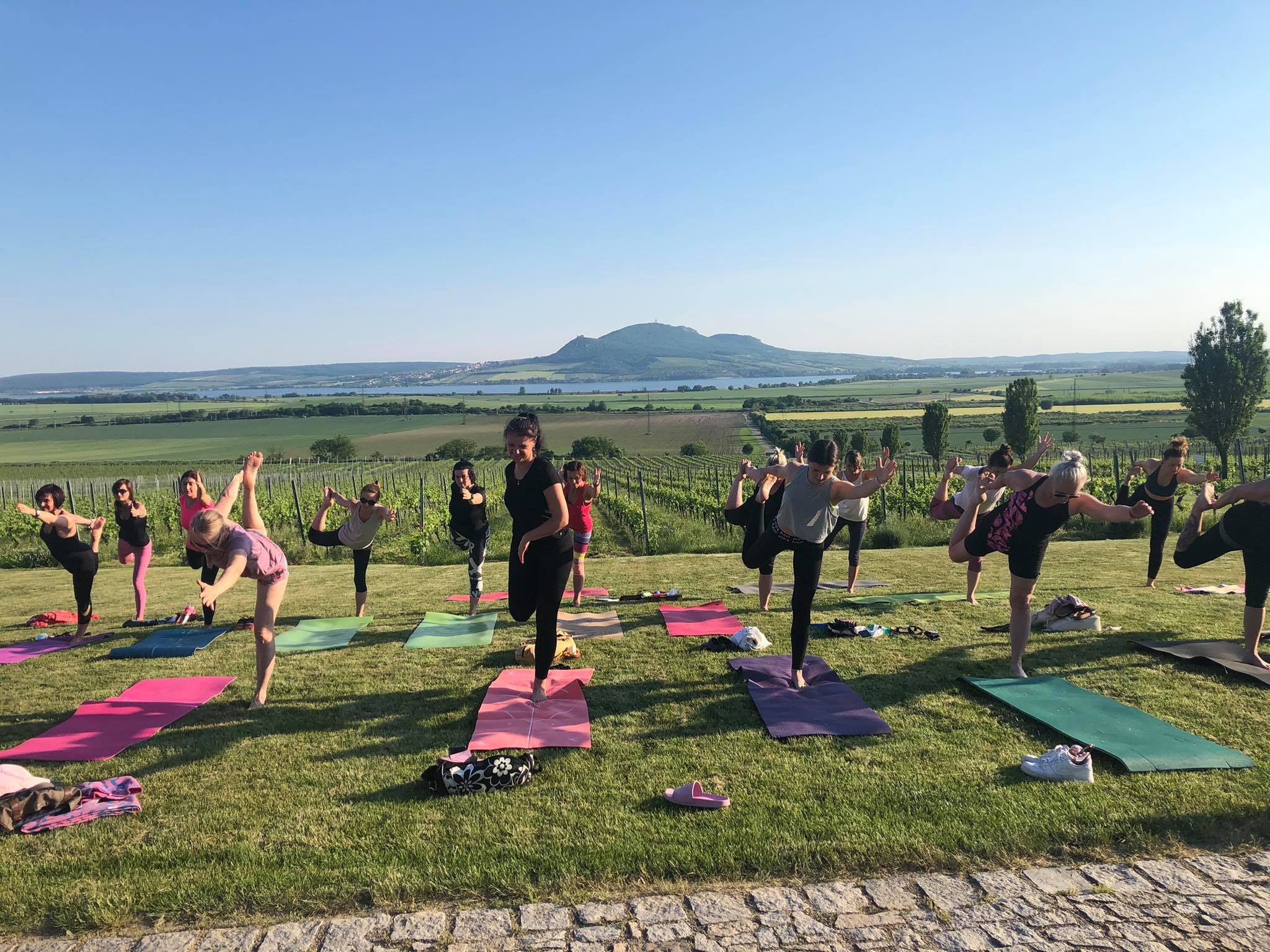 4. History – centuries-long tradition
Though the estate building is obviously modern, the plot with the 40 hectares of Sonberk is not new at all, there are even mentions from the 2nd century. By the 16th century the "Sunny Hill" has a reputation enough to catch the king's attention: "In the 16th century, the wines from the Sonnenberg hill had built up such a reputation that the Czech king and the Moravian margrave Ludvík Jagellonský demanded them for their courts. A surviving document mentions dates from 1522, in which the king addresses the Brno City Council and asks on behalf of his wife and himself that six drajlinkuov wines of good quality and delicious to drink be sent." The new estate was founded in 2003 and the new winery building was inaugurated in 2008 – the first of its innovative kind in the whole country.
5. Essentials
To support all this Sonberk has an easy-to-navigate website in the Czech and English language with a functioning blog and the inevitable webshop.
Nowadays it is also essential to do something to save our planet. The Sonberk team was a pioneer to create a sustainable winery back in 2008. Gravity, natural processes in vinification, sustainable landmark management are just some of the many practices of Sonberk.
An estate is full of sunshine, an estate of some brave people, who dared to live their dream.
https://www.sonberk.cz/en/