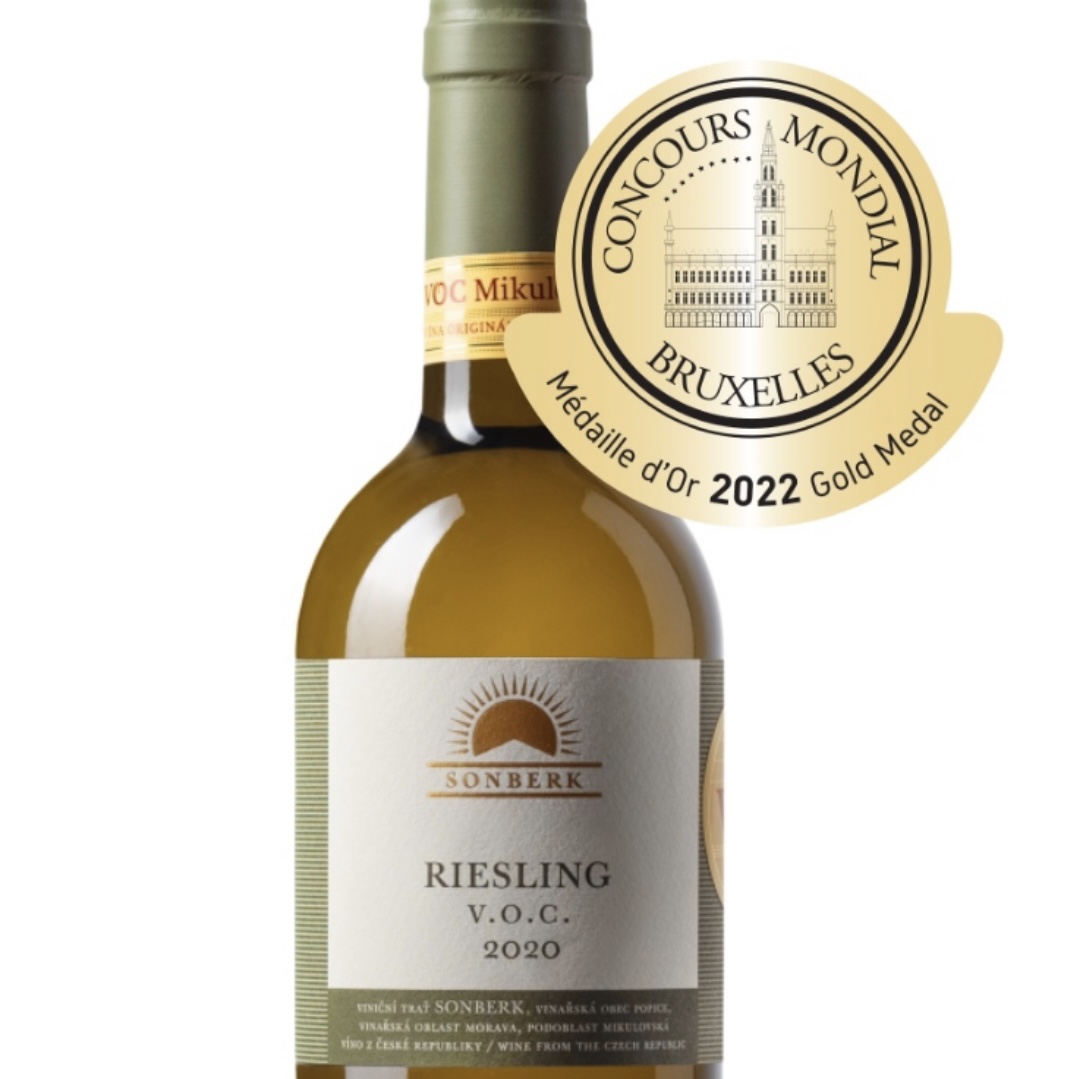 At this year's 29th edition of the Concours Mondial de Bruxelles international wine competition held in Rende (Cosenza, Calabria), Italy, the Czech Republic was the most successful country in Central Europe with a total of 43 medals. 
The steadily rising quality of wines from the CEE region was also highlighted by this year's jury of 310 experts from all over the world in their final report, as up to one quarter of the award-winning white wines came from Central and Eastern Europe. In total, more than 7,300 samples from nearly 40 countries were evaluated in this year's competition.

On behalf of Sonberk, we sent - as is traditional - our dry Riesling 2020 VOC to the competition. The result is a gold medal. 

"The success of Riesling 2020 VOC continues the long tradition of our internationally acclaimed Rieslings. It is an elegant wine that will now appeal to lovers of younger Rieslings, while showing its great ageing potential for the future," says Sonberk's Sales and Marketing Director Dominika Holešínská. 

The Riesling grapes for the production of Riesling VOC from the Velký Sonberk range are grown in the eastern part of the Sonberk vineyard and receive special attention both in the vineyard and in the cellar. VOC stands for "Wine of Original Certification" Mikulovsko, the appellation sealing the exact number of bottles is subject to strict rules.