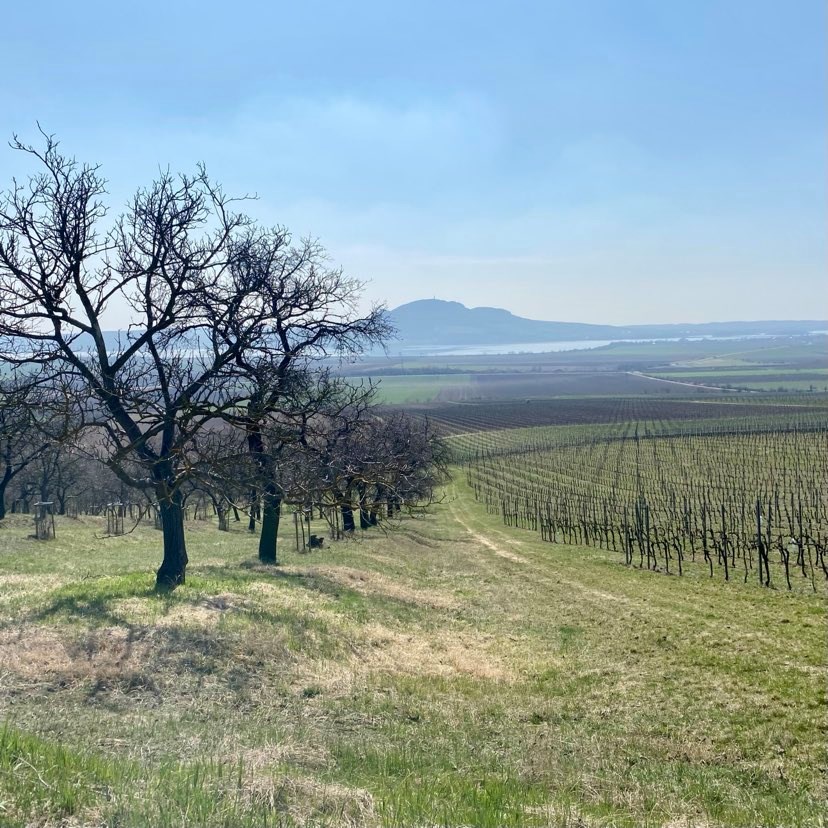 You may not even know when you had a coffee in a cafe or a meal in a restaurant. And all opportunities to spend free time have already been used... Because we know this, we came up with a new alternative on Sonberk. Despite the restrictions, visitors still can visit us, so we have created one non-traditional guide for those who would like to enjoy an unconventional walk (in the Czech language). From now on, you can also start our audio tour to wander through our vineyard.
"Although we would love to, it seems that it will take a while before we would be able to do the wine tastings. As people are still driving by, we wanted to offer them something else to enjoy their time here, "explains Dáša Fialová, who was behind the creation of the audio tour. You can find it all uploaded to YouTube, and yes, to whom the voice sounds familiar, the audio tour was directed by Libor Böhm from Čti mi, who usually helps us with podcasts.

The tour begins on the steps of the winery - it describes what you can see from them and what makes the surroundings of Sonberk interesting. There is a short stop to the right of the vineyard, but then we go mainly to the left - first to the ampelographic garden and later further between the rows to the apricot orchard and then to Merlot vineyard. But not everyone has to go there. The audio tour has two versions - one shorter for those in a hurry and one longer, which comes out for about 45 minutes for those who have time. But the minutes are just an estimate, we don't stop anyone from taking a blanket as the spring progresses and having a small picnic at the orchard.

"People often ask us where they can go. Therefore, there are signs on the entire route and, as in protected areas, it is true that visitors can move anywhere along the beaten path, "adds Dáša. From her own experience and the narration of visitors, he knows that, for example, just above Merlot from the orchard there is a completely different view of the landscape than from the terrace, and it is worth comparing these two. So stop by. Almonds are just blooming and in a few days to weeks, they will be replaced by apricots. Just watch over the orchard, there are sometimes more lizards than one would expect, and also below the orchard, where bees buzz for a change.