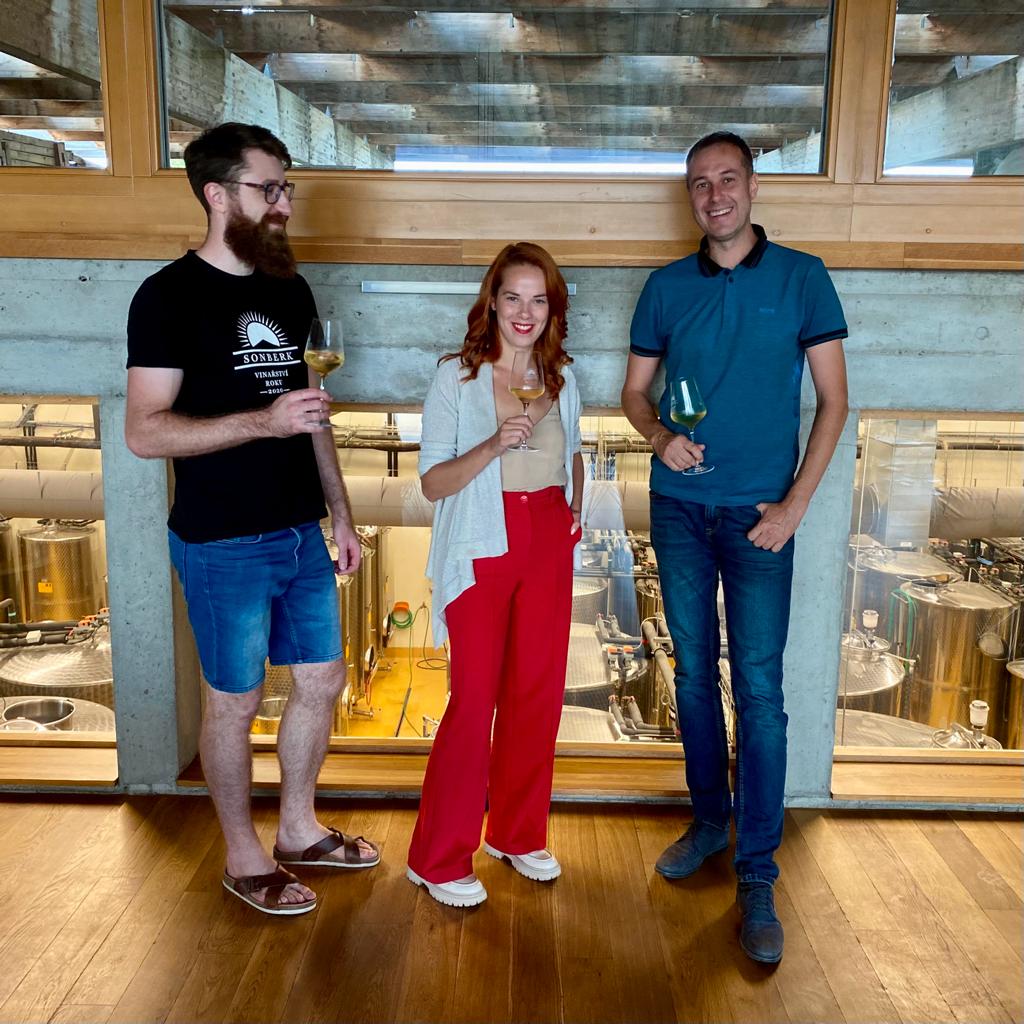 After a long time, you will finally hear from a representative from our winery again. And it is none other than David Pavlíček, who has been working at Sonberk for 7 years, not only as head sommelier but also as a sales representative. What are the specific Sonberk wines? How did Sonberk feel to him when he started working with the winery, and how now? What does his job look like, and why must he be careful what he says to people during tastings? What does he consider "his child", his opinion on semi-sweet wine, and how does the Mitrberk vineyard route differ from the Sonberk one? You will find the answer to all these questions in the new episode of the podcast.
Of course, the 20th anniversary of the winery, whose celebrations began in June this year, was also a big topic. David, together with the sales and marketing director Dominika, summarized all the surprises and events that they had prepared. Some of them you already know, like the first Sonberk sparkling wine, which was a huge success and sold out in a few days. But in the podcast, you will learn about places where you can still taste it.
Last but not least, we invite everyone to the gala tasting of Sonberk as part of the 20th anniversary, which will take place on Wednesday 11 October in Prague and Tuesday 17 October in Brno. You can find tickets and more information in our e-shop, and everyone is invited.