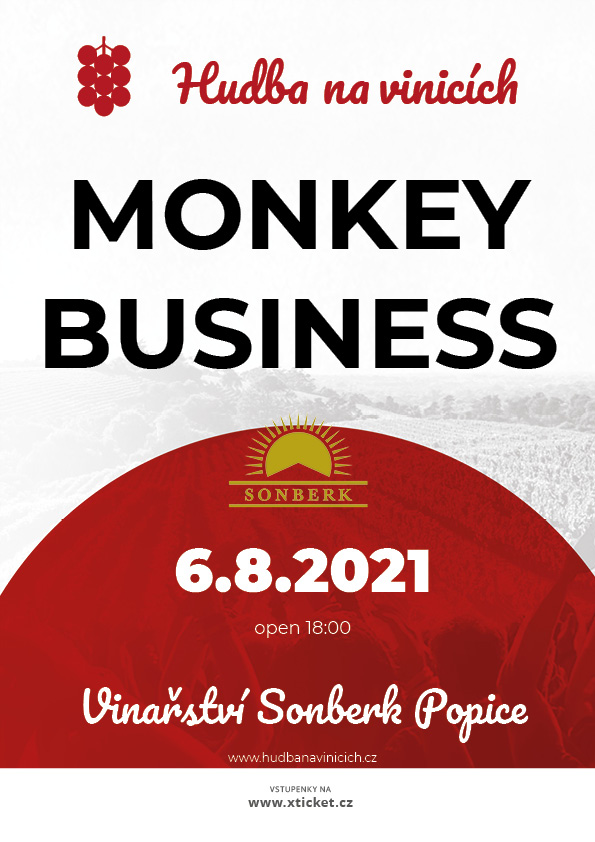 The Czech pop music pop is one of the successful projects of the multi-instrumentalist and producer Roman Holý. Since 1999, he has been musing his musically sophisticated audience with his musical performances and dance creations by his popularly successful members. Enjoy the original show of these exceptionally talented musicians and immerse yourself in their imaginative world while enjoying great wines in the embrace of magical vineyards. Capacity limited, tickets HERE!
The gate opens at 18:00.

Start Monkey Business at 20:00.