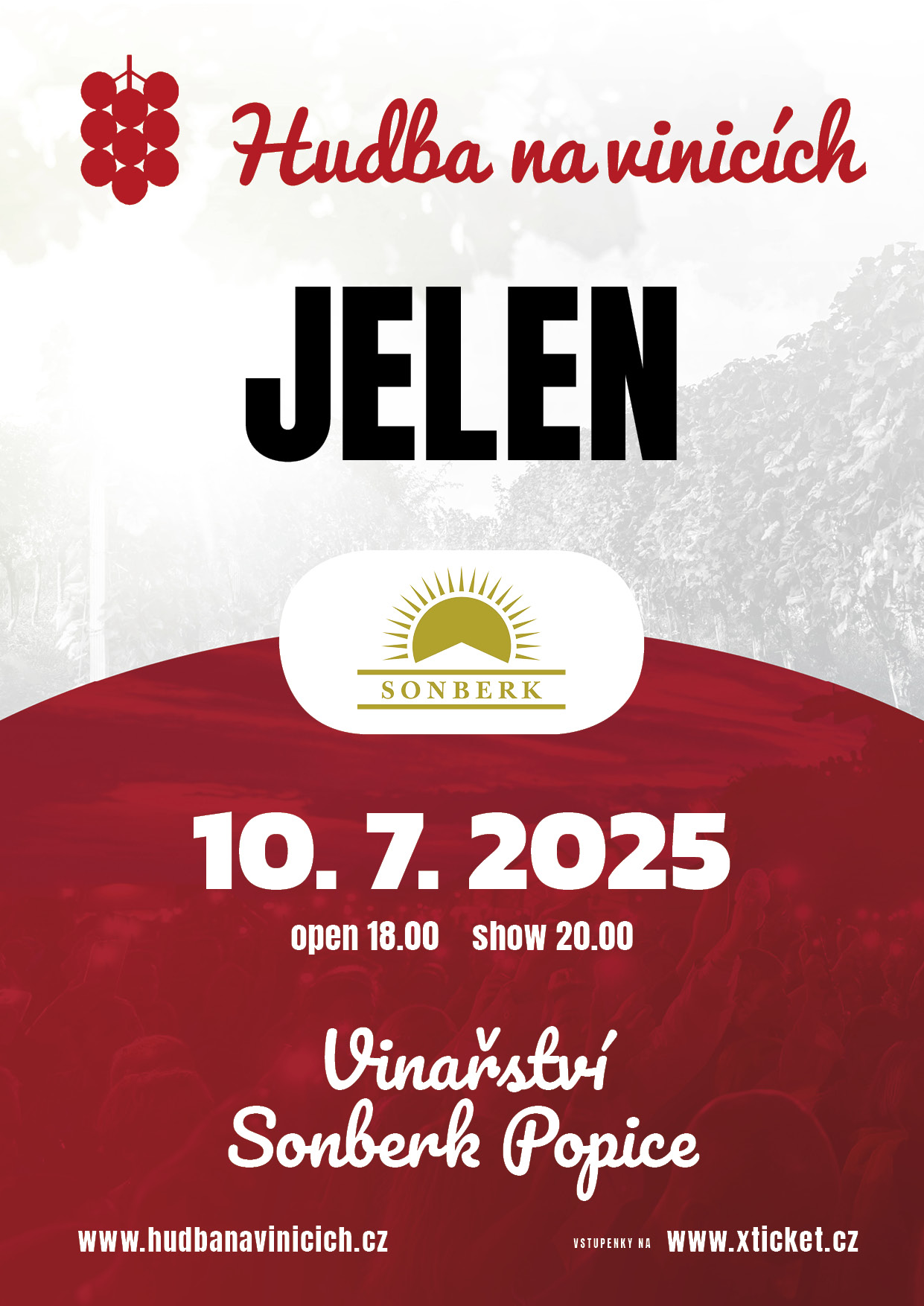 The modern concept of country, folk, bluegrass, and blues was a risky step for popular music, but Jelen ended up immensely. An acoustic band with imaginative work, which they call "roots music", will present themselves in this embrace of beautiful vineyards. Sing with them in the embrace of the vineyards and with great wine. Capacity limited, tickets are available HERE!
The gate opens at 18:00.

The band Jelen starts at 20:00.