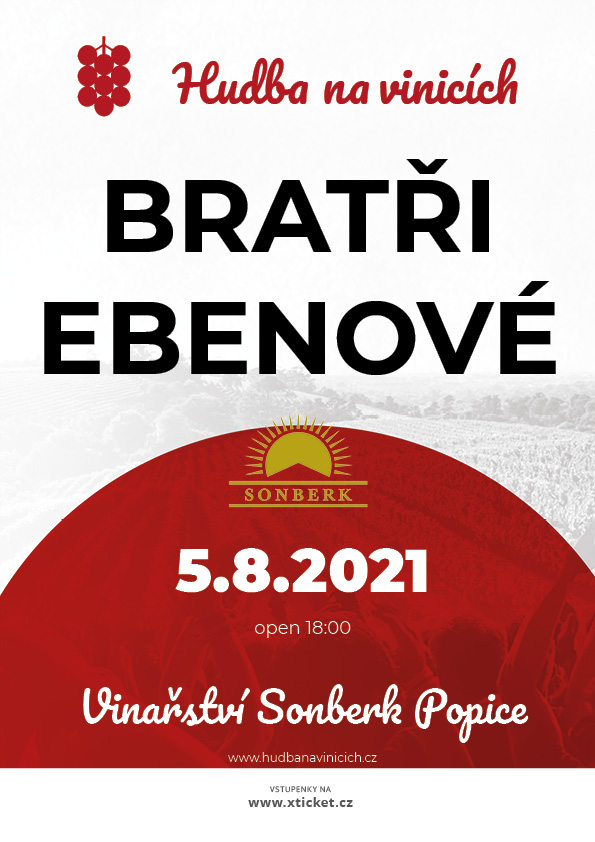 The three brothers Kryštov, Marek, and David Eben create extensive and creative music. This brothers group relies mainly on perfect musical expression and the originality of their lyrics. Their concerts are intellectually-popular music for discerning listeners. You will enjoy an exceptional evening with equally exceptional wines from our stylish winery. Capacity is limited, tickets are available HERE!
The gate opens at 18:00.
The Bratři Ebenové start at 20:00.