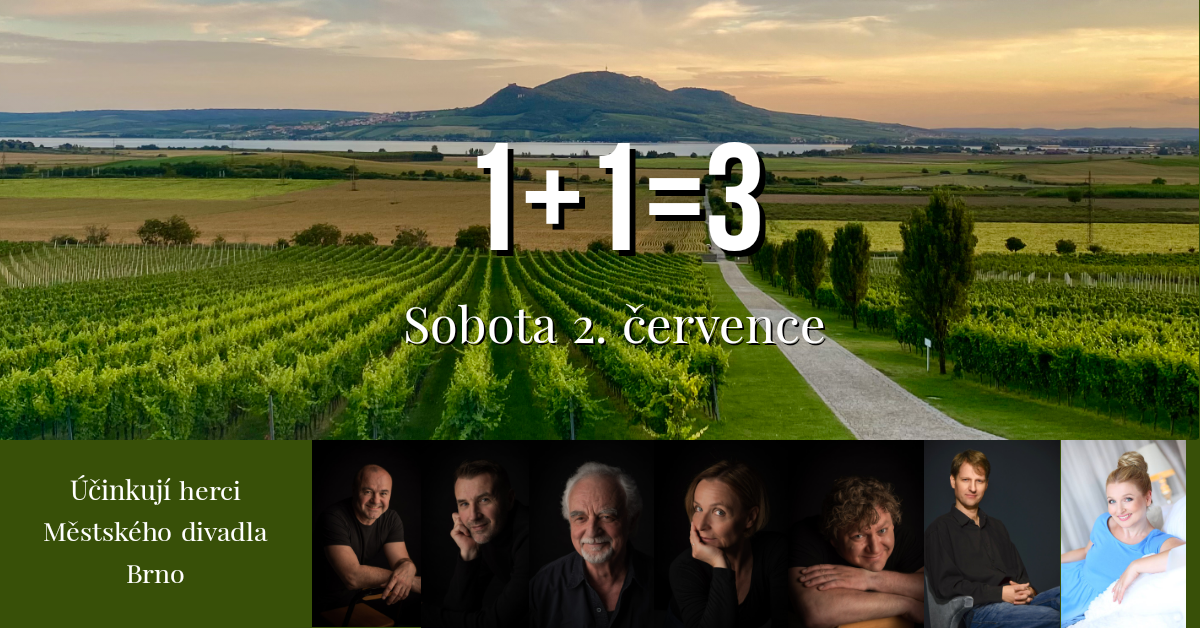 On Saturday, July 2, we cordially invite you to enjoy Ray Cooney's extremely successful situation comedy performed by the actors of the Brno Municipal Theatre - under the open sky, with a glass of wine and the sun setting over Pálava. 
The performance starts at 20:00, advance tickets available at www.xticket.cz

John Brown is a taxi driver who, thanks to his strict schedule, manages to hide the fact that he has two wives and leads a double life for years. One day, however, everything is upset... ...setting off a carousel of lies in which he becomes increasingly entangled. When he decides to admit the truth, no one believes him.

"A well-written situation comedy. Successfully directed, definitely worth seeing. The humour is not cheap and holds its own. Very good performances."

"This adaptation manages to perfectly combine the style of English humour, panache, rhythm and dynamism of the plot development with acting performances of the highest standard."