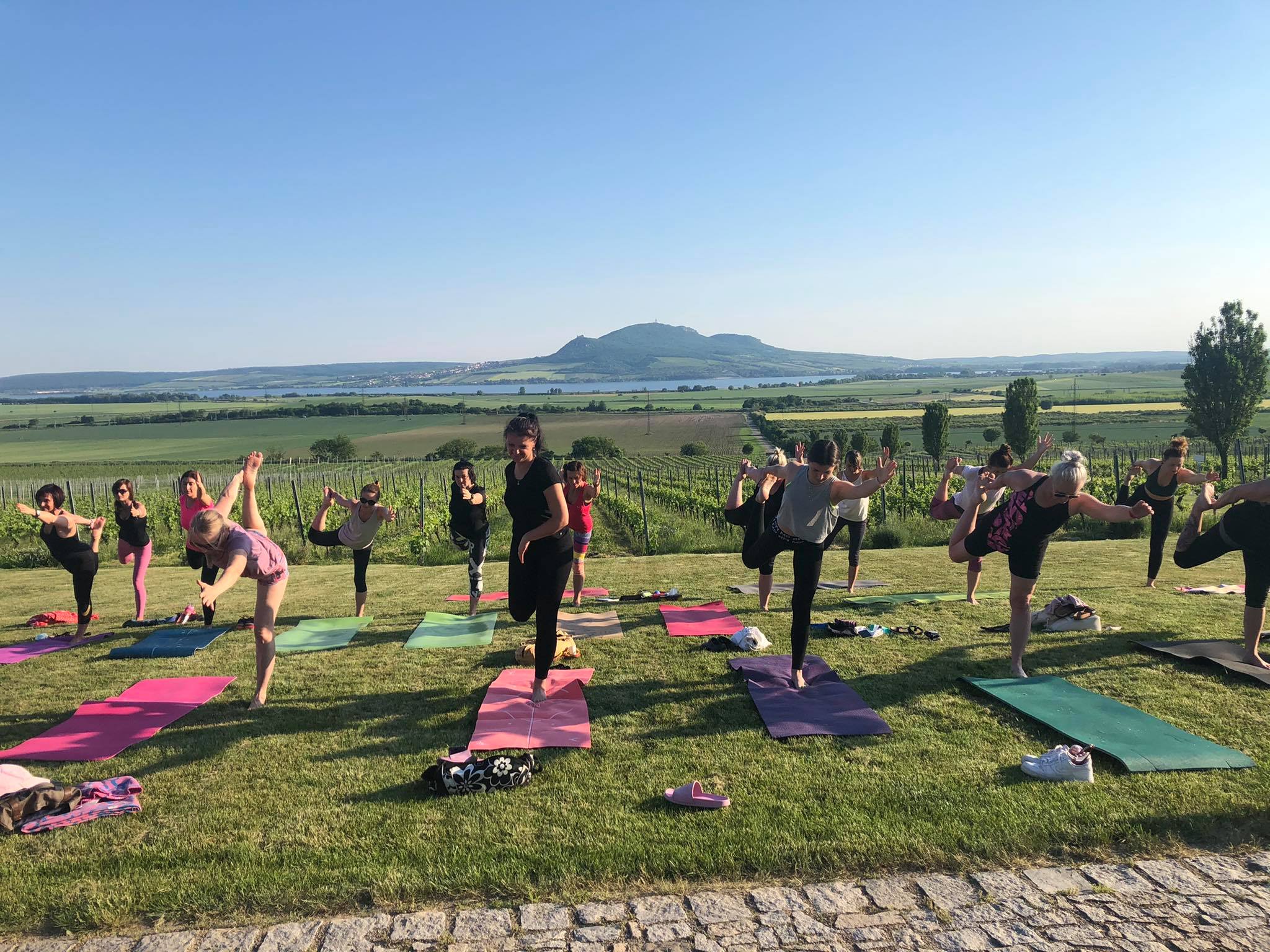 We are a winery based on excellent wine. That is still true. But in addition to wine experiences, we also want to supply you with many others that can be combined with wine, so we are here with the summer series. It's been a few days since a group of yogis came to us. They will come to us again on July 12, and you can join them. Or you can sign up for a singing lesson in the vineyard and give us an idea of what else could take place on Sonberk.
The current invitation is mainly about singing. On Monday, June 21, precisely on the summer solstice day, a voice teacher, a breathtaking teacher, and singer Jana Šelle will come to us and lead her lesson. Anyone who has at least a slightly positive attitude towards singing can apply via the Facebook event. They will learn a lot more. "I have been studying voice for over 30 years. I try to comprehend and understand the range of what can be found in the world of voice. Manifesting in the breathing cycle provides the body and soul with incredible support and beneficial relief," says Jana Šelle herself about her approach.
Whoever has the impression that singing is not working for him or her can sign up for the second yoga lesson, which Denisa Bastlová will lead with us on July 12. imagine perfect stretching of the body, friendly people, and a view of Pálava and the vineyards all around. And if that's not the right thing for you either, we have another offer: if you have an idea for a more minor sports or cultural activity that could be organized in Sonberk, let us know about it. "We try to build the program as diverse as possible, but we can't think of everything, so anyone can let us know about their idea. I still hope that we could also organize a pétanque tournament," laughs our Dáša Fialová, who is behind the organization of most events.
So, do you already have a tip? Write to us about him at sonberk@sonberk.cz, or feel free to post on Facebook.