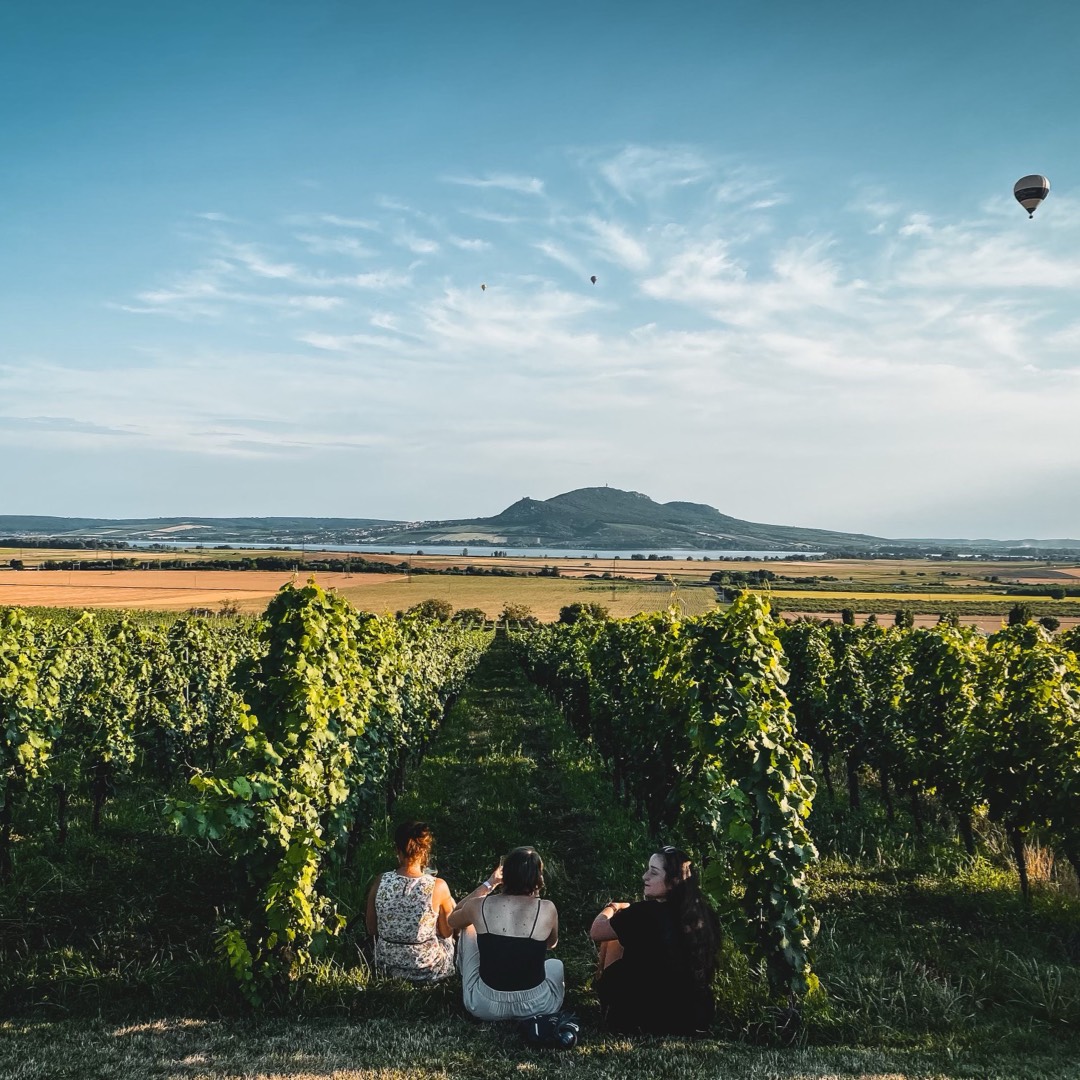 The first weekend in July will not only be a holiday weekend, but also an extended one. That's why we decided to prepare two cultural experiences at Sonberk and complement them with a brunch with foodtruck.
On Friday 1 July we will offer an evening concert by Anna K., **
On Saturday, July 2, we will host our first ever theatre performance under the summer sky. Performed by the actors of the Brno Municipal Theatre, we will enjoy Ray Cooney's situation comedy 1+1=3.
On Tuesday, July 5, we expect the arrival of the Grill & Chill food truck and brunch throughout the afternoon.
Concert in the middle of the vineyard
For the third time, Czech singer and winner of five Angel Awards ANNA K.
We will open the winery grounds for the concert at 18:00, and we expect the performance to start around 20:00.
Standard and VIP tickets are on sale at xticket.cz
** Concert cancelled due to storm. Tickets remain valid. An alternate date will be announced upon agreement with the organizer. **
English humour with a sunset backdrop
John Brown is a taxi driver who, thanks to a strict schedule, has managed to keep the fact that he has two wives and leads a double life a secret for years. One day, however, everything is disrupted and a carousel of lies is set in motion, in which he becomes increasingly entangled. When he decides to admit the truth, no one believes him.
A well-written and well-directed situation comedy awaits us on Saturday 2 July at 20:00. There will be a stage and auditorium with plenty of seating right in front of the winery building. There will also be an outdoor wine bar and a refreshment stand so that we can enjoy the theatre under the summer sky.
Persons and cast:
Erika Kubálková / Mary Brown
Sandra Riedlová / Barbara Brown
Jiří Ressler / John Brown
Karel Mišurec / Detective Sergeant Troughton
Tomas Sagher / Stanley Gardner
Robert Musialek / Bobby Franklin
Jakub Uličník / Detective Sergeant Porterhouse
Running time is 2.5 hours with a 20 min intermission.
Tickets are available online at xticket.cz
Holiday Brunch at Sonberk
On Tuesday, July 5, don't stand at the stove, but come and enjoy street food specialties from the Grill & Chill food truck from 12:00. The menu will include burgers, hot dogs, lemonade, iced coffee and of course Sonber wines and other small bites.
Are you looking for lodging or transportation in connection with attending our cultural events?
We do not have accommodation directly at Sonberk. We have therefore compiled a list of vetted accommodations in the area and have also added the possibility of a taxi service: https://www.sonberk.cz/cs/zazijte-ubytovani-a-taxi