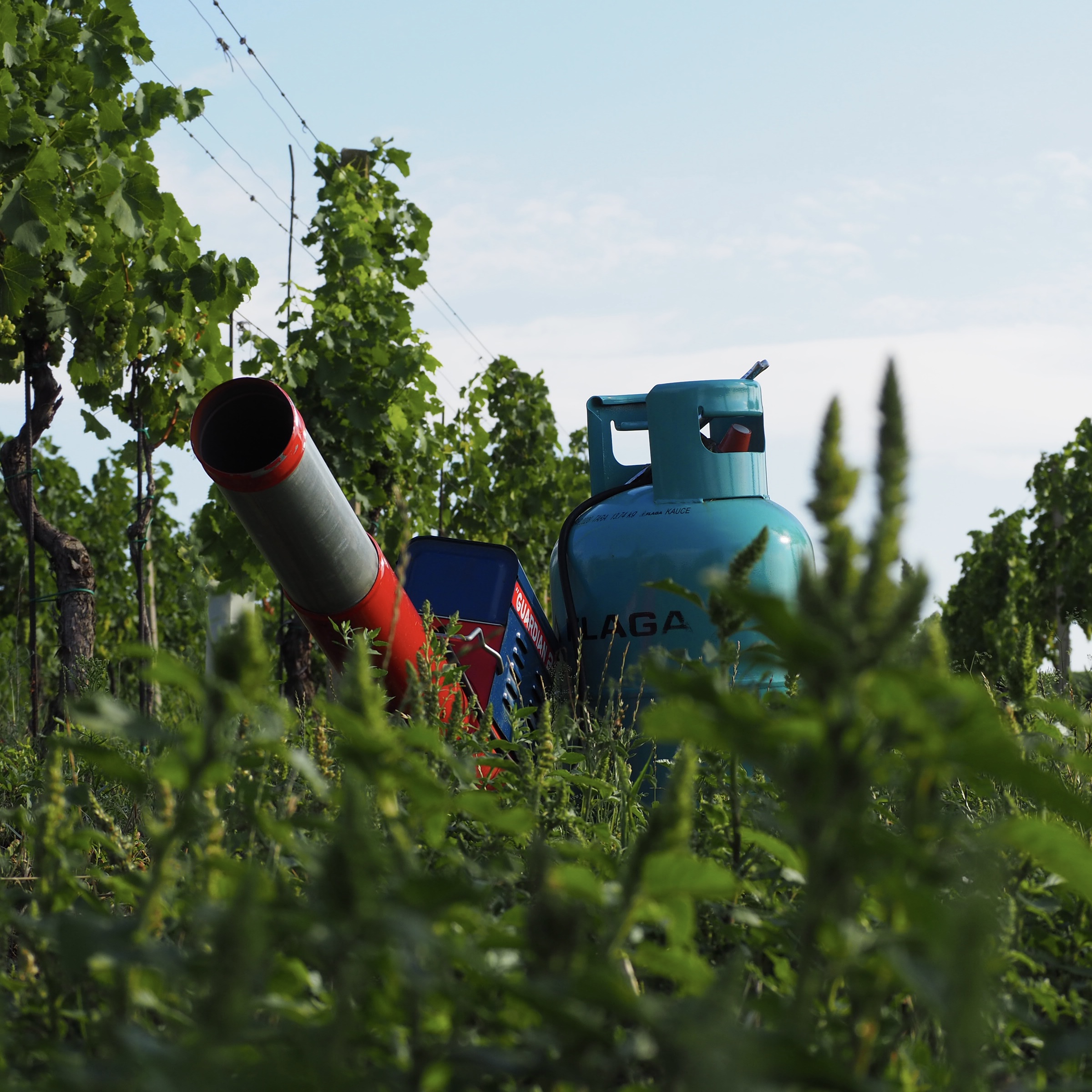 In the almost twenty years we have been farming at Sonberk, we know a lot about starlings. They appear in the vineyard all year round and most of the time they do no harm. They find nothing interesting. The situation changes in autumn, when the ripening grapes come into their sights and the chase begins. 
In years when there are large cornfields around the vineyard, we pull the short end of the stick. The starlings also feed on corn and are attracted to it like a magnet. The most critical situation usually occurs in early October, when starlings migrating from northern Europe appear in Moravia, at which time they are almost aggressive. 
We never kill starlings at Sonberk - a dead starling is of no use to humans. Our aim is to protect the crop by scaring the starlings away.  
There are many ways to scare them away - from a small ultrasonic whistle to the presence of a falconer in the vineyard to camera surveillance controlled by artificial intelligence. The last mentioned method was tested last year by scientists from the Faculty of Electrical Engineering and Communication Technologies of the BUT.
Each of the scare methods is differently effective depending on the size of the vineyard and the ruggedness of the terrain, and has different acquisition costs. At Sonberk, we use gas cannons every year, a simple cylinder system with a timer that makes noise at regular intervals. 
But nature is hard to be impressed by human gadgets! Moravian starlings are used to the blasts of gas cannons and do not want to be disturbed. That's why we have introduced the institution of a seasonal ranger at Sonberk, who scares the flock away by firing a gas gun into the air. We sometimes supplement these two methods with a model of a flying raptor. We do not use nets for economic reasons - it is simply not worthwhile to net forty hectares of vineyard.
And what did the starlings surprise us with this year? "Due to the drought this year, the starlings appeared early and tried to quench their thirst with grape juice. This is unusual because they are not normally interested in unripe grapes. With the arrival of the rains at the end of the summer, the starlings have retreated, and they appear minimally in the first two weeks of September. This is partly due to the fact that there is minimal corn in the fields below Sonberk," says our viticulturist Roman Slouk.