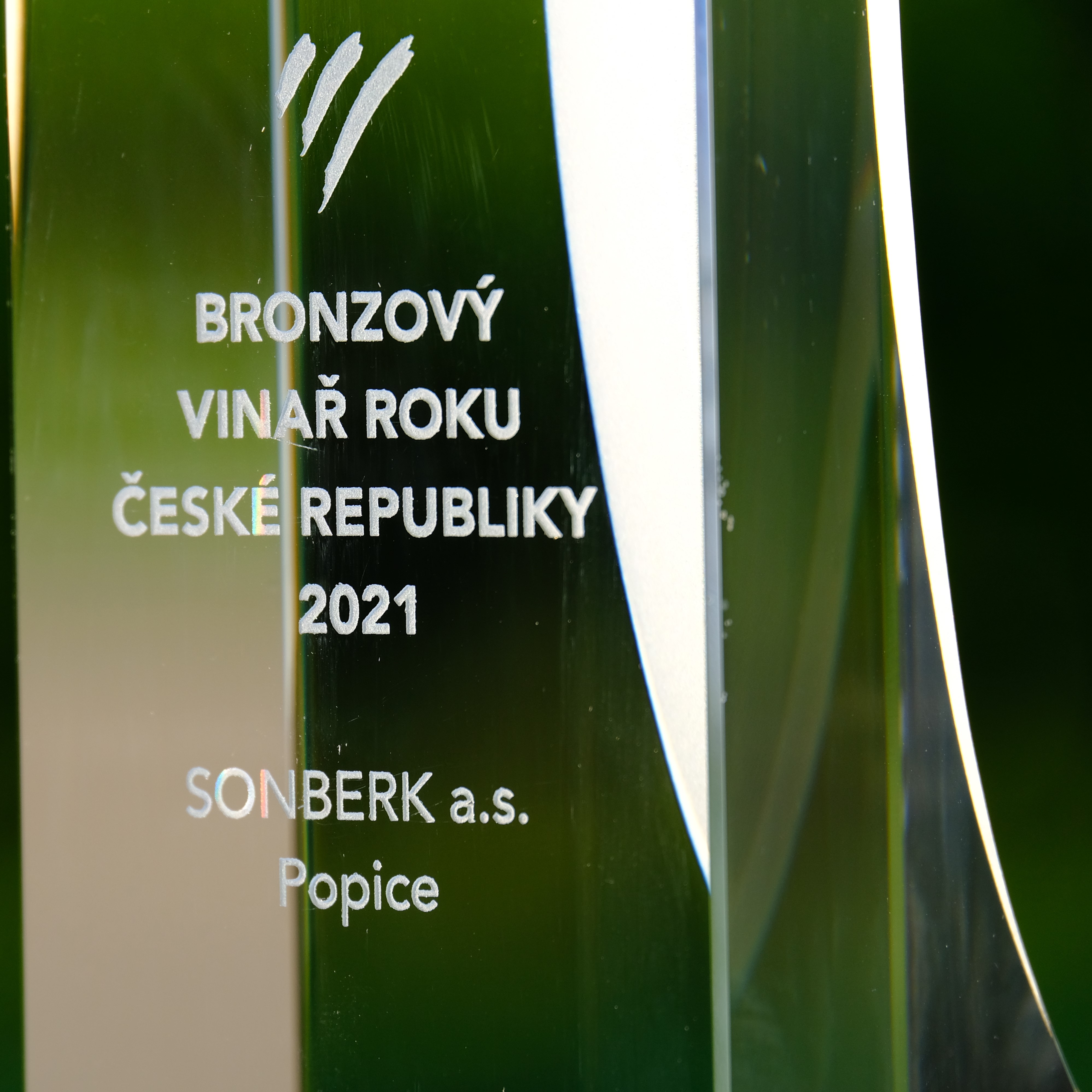 Glossy hall, red carpets, but most of all a very demanding evaluation. This is the Winemaker of the Year competition, which rewards exclusively the quality of the wines and whose gala evening takes place every year in Prague's Žofín. It just takes courage to sign up. In addition, we have now succeeded in it for the second time in three years - after winning the Silver Winemaker title the year before last, this time we took third place in Prague.
Why is the competition considered so challenging? The judgers are leading Czech sommeliers, including Ivo Dvořák, Michal Šetka, Jakub Přibyl or Roman Novotný. And every year, there are also several top experts from abroad with the title of Master of Wine, which is probably the highest possible "rank" that can be obtained in the wine world.
"We are happy just with the placement in the finals because there are hundreds of winemakers in the Czech Republic, and when you count even the little, then it's thousands. The finale alone is a great success for the entire Sonberk's team that creates up our wines," said our Dáša Fialová during the TV evening, and thus came across an even more busy year this year. By default, there are eight finalists, but in 2021 there were nine because two wineries received the same number of points in the evaluation.
Mikrosvín Mikulov, Volařík, Vinselekt Michlovský, Znovín Znojmo, Zámecké vinařství Bzenec, Thaya, Family winery Skoupil, ZD Němčičky and Sonberk. So busy was the composition of this year's finalists, among whom we won third place. The second place went to Mikrosvín and the Zámecké vinařství Bzenec won. "You have one of the most beautiful wineries, a view of Pálava, and you produce fantastic wines. What else could be improved?" the host of the evening asked during the gala announcement Dáša and our vineyard manager Roman Slouk. What was the reaction? You can watch this in the TV recording, which you can find in the archive of the Czech Television.