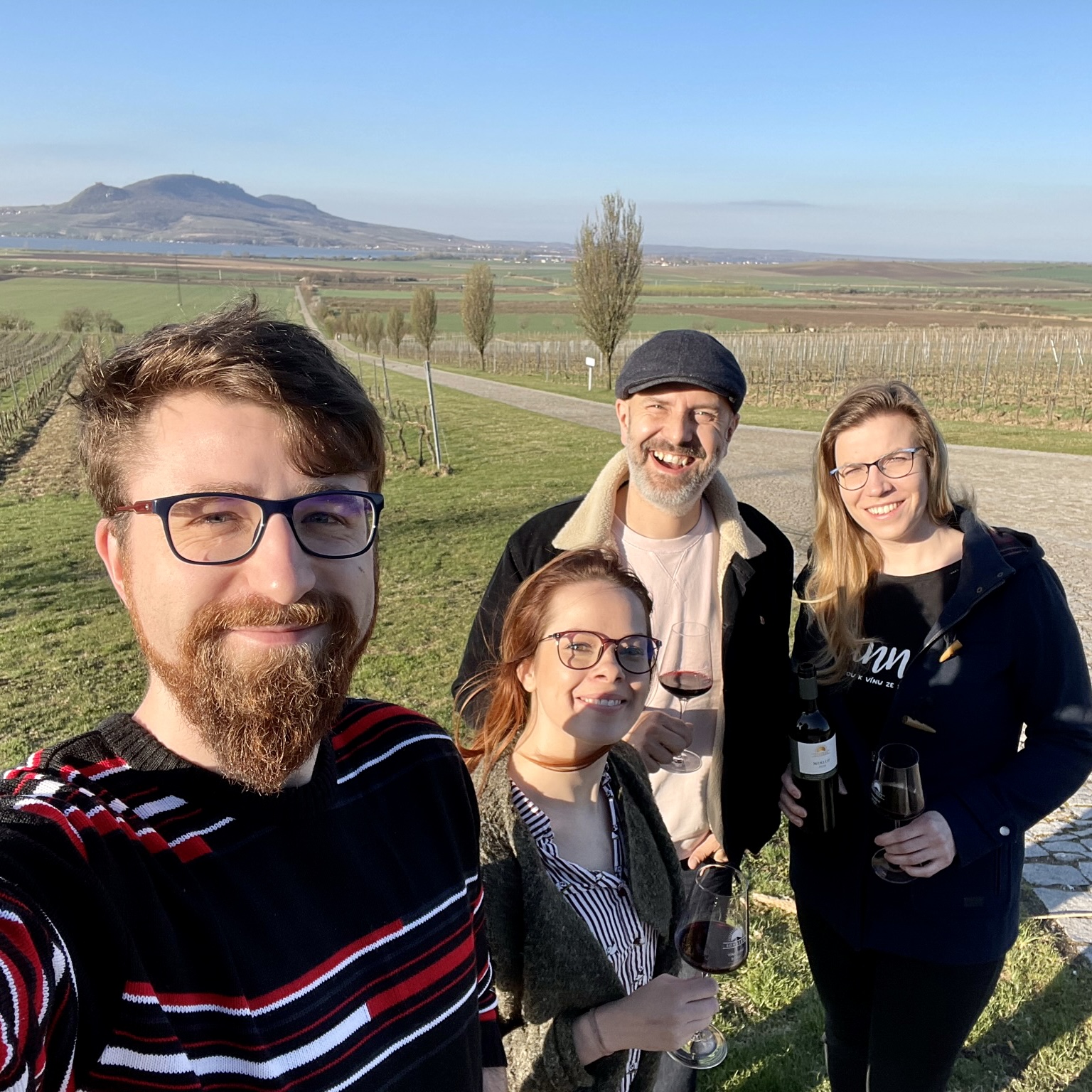 Going out for wine and food is something everyone can do. Isn't it? In the latest episode of the podcast Mezi řádky (Between the Lines), we invited gastronomic guide Jan Valenta from Taste of Prague to tell us not only how Prague tastes, but also why he has been organizing wine trips to Moravia for several years.
Pork, cabbage and dumplings - is that really all Prague, and the Czech Republic for that matter, has to offer to those interested in domestic gastronomy? Jan Valenta has been working for several years with foreigners who come to the Czech Republic with the aim of not missing out on good food and drink. "You didn't come to Prague to lose weight, did you?," is the motto with which he presents food and drink to his clients. Originally mainly foreign, but since the onset of the pandemic also to domestic clients. 
How did Honza get from translating to wine, which winemakers he likes to visit in Moravia and what does he choose them for? Why is Sonberk usually his first stop in Moravia and what is absolutely unique about Moravian wine routes compared to abroad?
Listen in on the Spotify and Soundtier platforms.
The Sonberk podcast Mezi řádky is prepared in cooperation with the audio publishing house Čti mi.