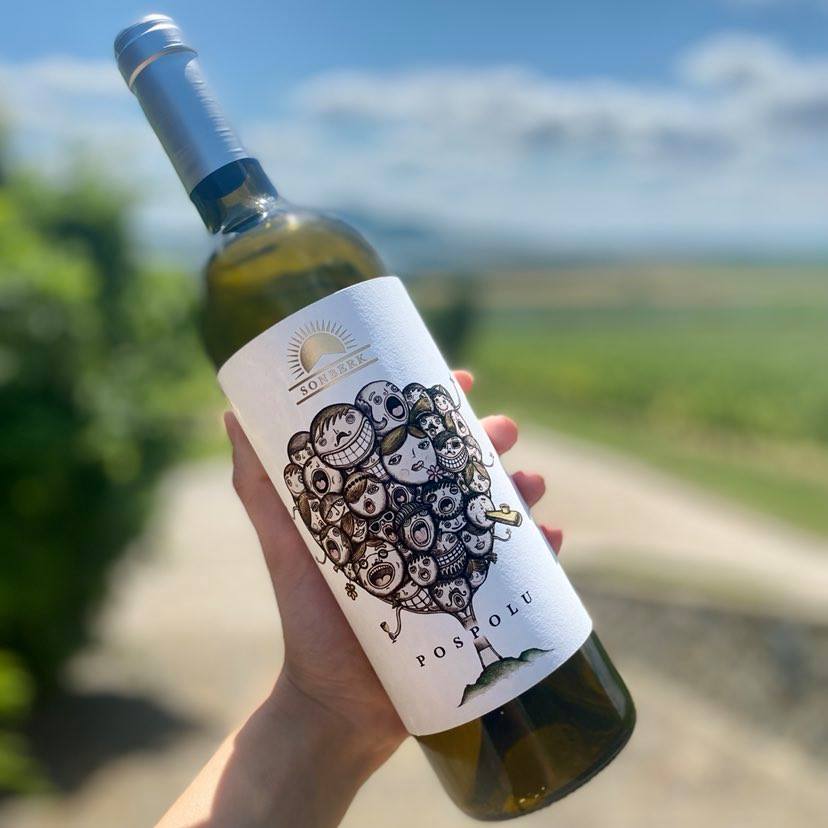 What have you missed the most in recent months? Restaurants, concerts, events? Or just people. Most winemakers would probably vote for the last; for the excellent wine experience, sharing moments with a glass in hand is essential. And it is to celebrate that we can be together again – that we, winemakers, can spend time with you and you all can meet your loved ones. That's why we are sending another wine freshman to the world this year. It is named Pospolu/Together and will be such an unofficial wine guide for this year's second year of the Music in the Vineyards festival.
"It is a cuvée of our two most important varieties, Riesling and Pálava, which are in the ratio of 80 to 20 percent. We invented it to be enjoyed by everyone for whom our great Riesling is too strict. But not just to it. You can enjoy your bottle, for example, at home or a party with friends. Pospolu is a light, drinkable wine for all the summer concert evenings that await us," says our Dáša Fialová, and at the same time invites you to the entire summer program.
Each of the four thousand bottles we made has a screw cap, so there's no need to look for a corkscrew. Among our existing wines, you can also safely recognize this new one - it has a unique label made by Aleš Sadil from Pidistudio, who managed to embed one small prank in it. One of the characters on the label plays a particular musical instrument called Kazu. "It is said to be the easiest instrument to play, so now we will have a few on Sonberk as well. We will be happy if it offers our fans to join one of the concerts thanks to it, or to play at home just for fun," adds Dáša.